Product and Service Differentiation
Continuous Improvements for Tool Fleet Management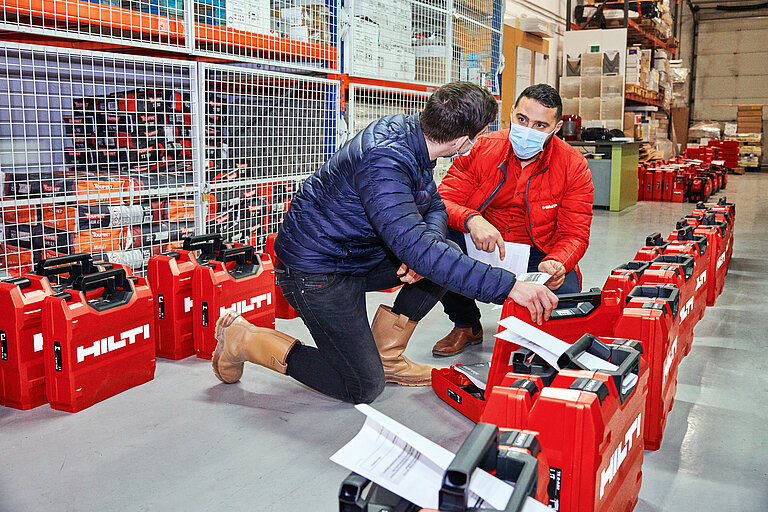 At Hilti, we just can't help the fact that we always want to improve. Whether that's the spirit of one of our 31,000 team members or the drive to make things better for our customers, the energy is everywhere. Even our Tool Fleet Management service can't escape it.
Fleet defined
Our Tool Fleet Management program is unique. It helps our customers through the process of managing and maintaining practically all our innovative products at their worksite. It also prevents the tools from ending up in landfills and keeps them in useful service in various ways. The concept and the operational support for this service took almost a decade to develop. The first customer agreement was signed in 1999.
3 millionTools under Fleet contract

in 2021

131,000Customers

since 1999

22 yearsOf Tool Fleet Management

so far

1 millionTools, batteries and chargers

collected annually for circular usage
Over the last 22 years, more than 131,000 customers have decided to join Tool Fleet Management. Our message to customers is simple: We want to understand what you do, help you set yourself up with the right tools for your work and help you stay productive through repairs or downtime. On top of that, we want to help level the costs of running a jobsite through a transparent monthly rate for the tools you use. When an agreement expires, we'll recycle the old tools and send you new tools, often upgraded with the latest innovations.
Chart Ferox, based in Děčín, Czech Republic, is a member of the global Chart Industries, Inc. group of companies. They are a manufacturer and supplier of systems for transport and storage of liquified gases, huge tanks of which can be found outside of hospitals, research institutions and natural gas facilities.
Hand tools are essential to their work, explains Zbynek Kosik. As a production manager with 15 years of experience at Chart Ferox, he's witnessed the change that Hilti Tool Fleet Management has made.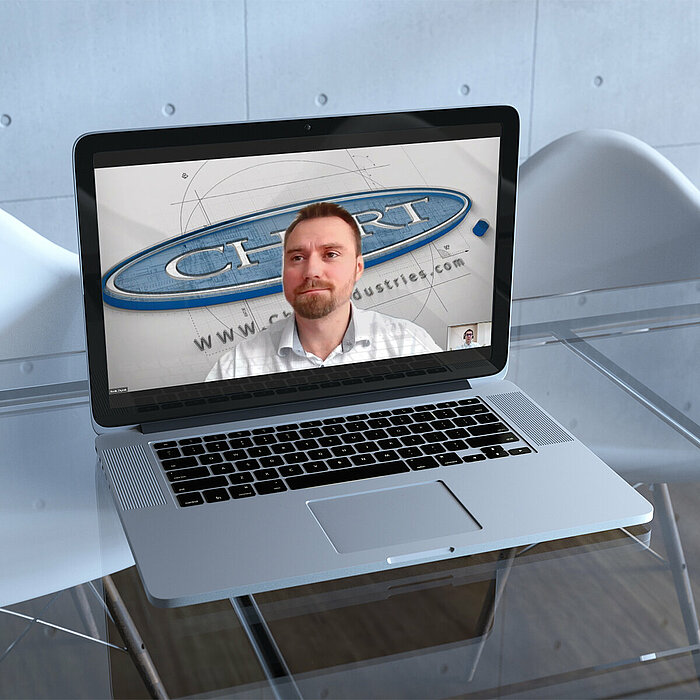 In the past, all hand tools were simply purchased, like any other input material. They were treated more like consumables. We ended up with a colorful mix of different brands at each one of our plant's production stations. Keeping track of different repair service conditions seemed almost impossible.

Zbynek Kosik, Production Manager with 15 years of experience at Chart Ferox
The Hilti team conducted a tool park analysis, and as Zbynek recalls, the result wasn't a huge surprise. They knew that they weren't spending money on tools efficiently. "What was surprising was the complexity and depth of the analysis. At first, we thought the outcome would be another offer for tools. We didn't expect that we would also be discussing all the associated processes."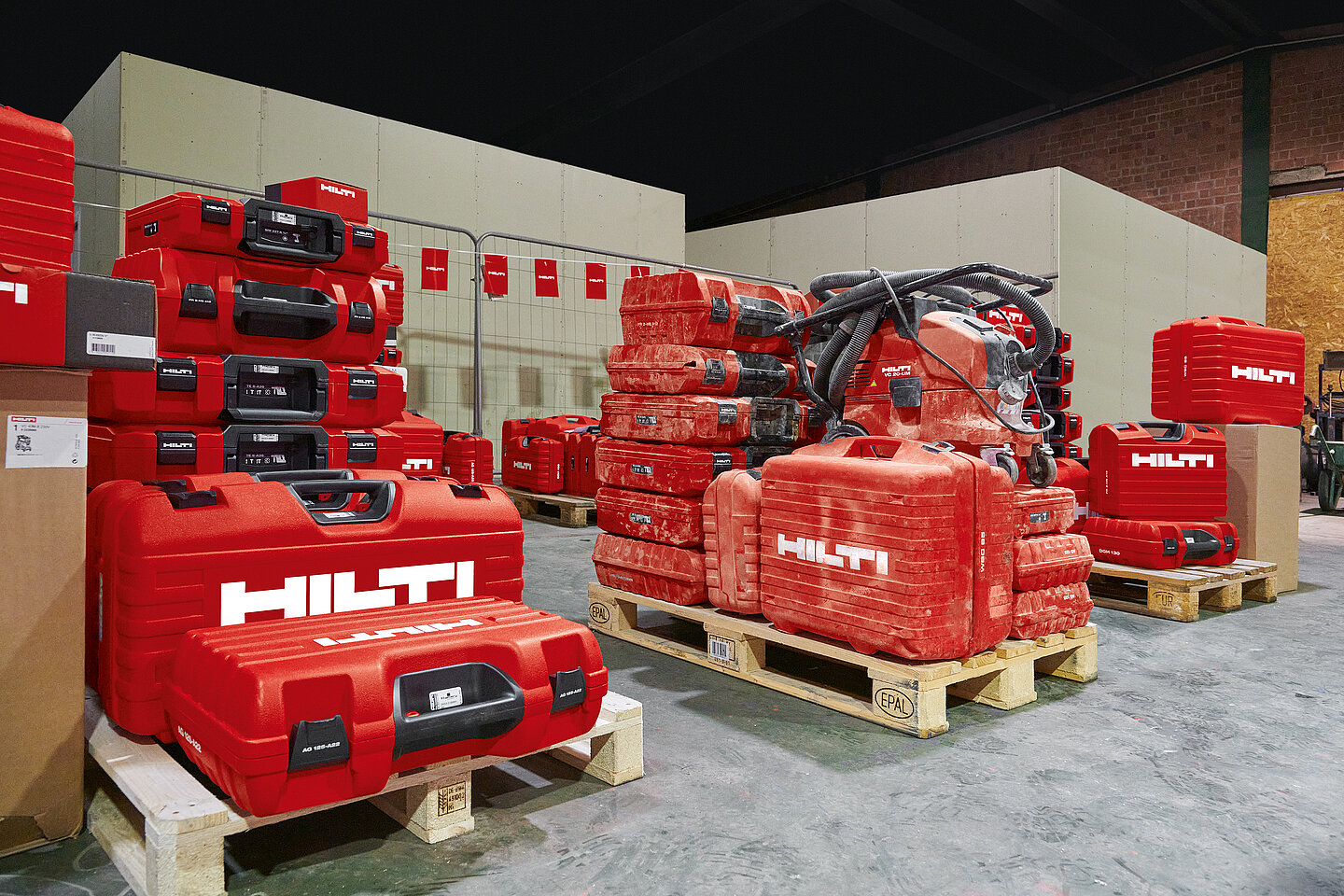 How many tool units globally are currently in use under a Fleet agreement?
Oh no...
That is unfortunately not correct.
Oh no...
The correct answer is:
3,000,000 tool units globally are currently in use under a Fleet agreement.
Excellent!
You are absolutely right. 3,000,000 tool units globally are currently in use under a Fleet agreement.
Never stop improving
So, after more than two decades of Fleet, what is there to improve?
First, we introduced simplified electronic contracting. Instead of a paper version requiring signature in ink, our customers today receive an email detailing the terms of the agreement and a quotation for their optimal tool park included in their agreement. The electronic signature is further secured through industry-standard multi-factor authentication, which is an additional code sent via SMS or email to finalize the process.
Second, we are working toward closer integration of Fleet Management and Hilti ON!Track through the Fleet Manager function in the ON!Track app and Hilti Online. This improvement, expected to begin launching in 2022, will help tool park managers understand the health of their fleet and interact with Hilti directly through the app or our website. This will be helpful for setting up repairs, organizing loaner tools, ordering replacement cordless tool batteries and keeping track of who was last using the inventory.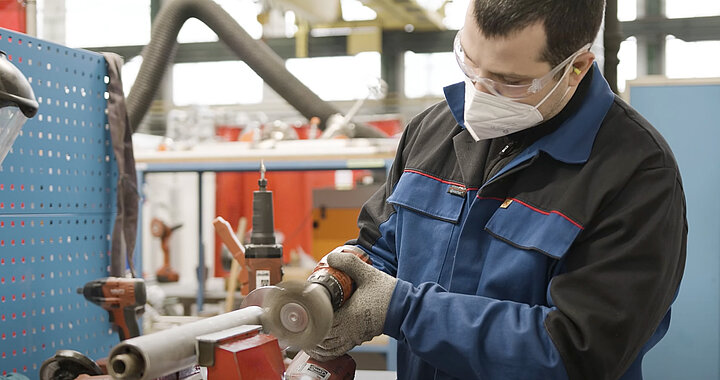 Third, we relaunched and expanded our Tools on Demand service. Now, our customers can reach us through our website to quickly increase the number of tools they need for short spans of time when they have higher demand. Peak pricing is a cost-effective alternative to buying a tool, and at the end of the job the tools are returned to Hilti, rather than being lost or thrown away.
Fourth, we are improving the customer experience before, during and after repair, as well as what happens to tools that are past their usable lifetime. As part of Hilti's focus on sustainability, Tool Fleet Management represents a big part of our push for circularity.
In 2021, more than 3 million tools were in this circular model, and when they reach the end of their service life, they are either donated to charitable organizations, have usable parts taken out for use in other tools, or are sent to recycling partners to reclaim as much as can be reclaimed. In just two years we have increased our approval of spare parts reusage from 10,000 to 100,000 pieces.
Hilti's Fleet offering has helped Chart Ferox to a safer and more standardized tool offering, says Zbynek. "We significantly decreased the average age of our tool park. This helps us with our productivity. In such demanding conditions as ours, we need to be able to rely on hand tools 100 percent. To us, Hilti is a very strong and reliable partner."