Operational Excellence
Logistical Masterpiece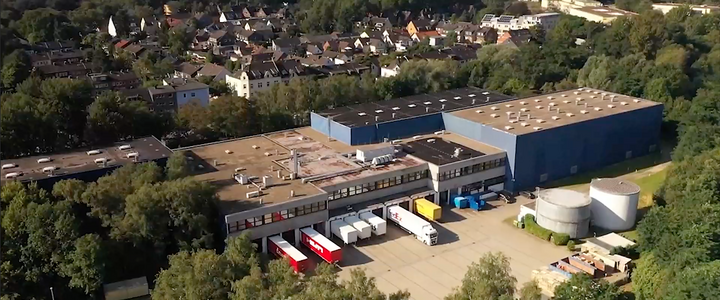 4000 deliveries a day are handled at the regional logistics center in Oberhausen, Germany. Renovating the existing systems and infrastructure during ongoing operations proved an extremely delicate mission.
The plans for the "Fit for the Future" project in Oberhausen were already remarkable. The distribution center, which opened in 1984, was to have its goods management processes further automated while the building infrastructure and workstations were updated to the latest standards. The roughly EUR 15 million spent on the project was the most money Hilti had invested in logistics over the past ten years. But there was an additional challenge: All this work had to take place during ongoing operations at the center, which handles more customer orders than any other in the Hilti world and prepares deliveries to the Benelux countries in addition to Germany.
Improvements within the center
Logistics center in Oberhausen
Picking Area
Jean Schütz works in the new fast-picking area. It has been extensively renewed with new racks, picking zones, cranes and conveyors. This has created more static capacity (+30 percent) which allows for more picks-per-hour (+25 percent). The result is a 20 percent reduction in cycle time for customer orders.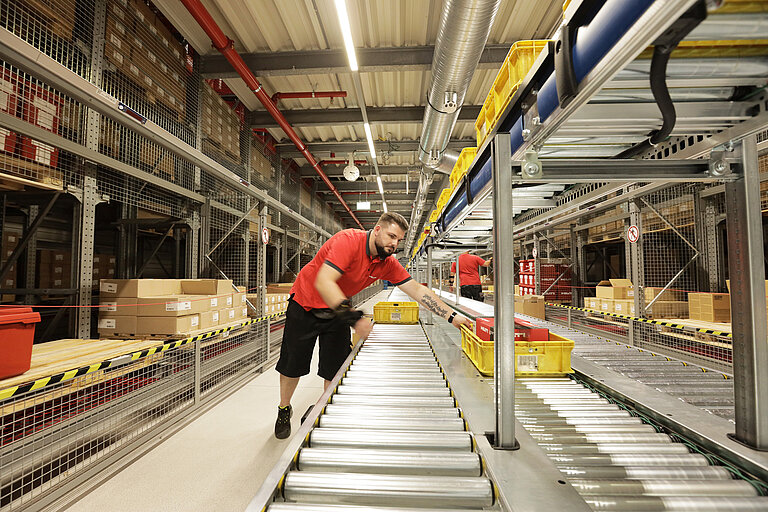 Logistics center in Oberhausen
Shuttle / Order Consolidation Buffer / Warehouse Control Tower
Lea Remek monitors many metrics from the warehouse "control tower". It is in the same area as the improved new order consolidation buffer with its shuttles on 12 levels. Order management has been standardized and higher capacity (+25 percent) creates faster order turnaround times (+20 percent).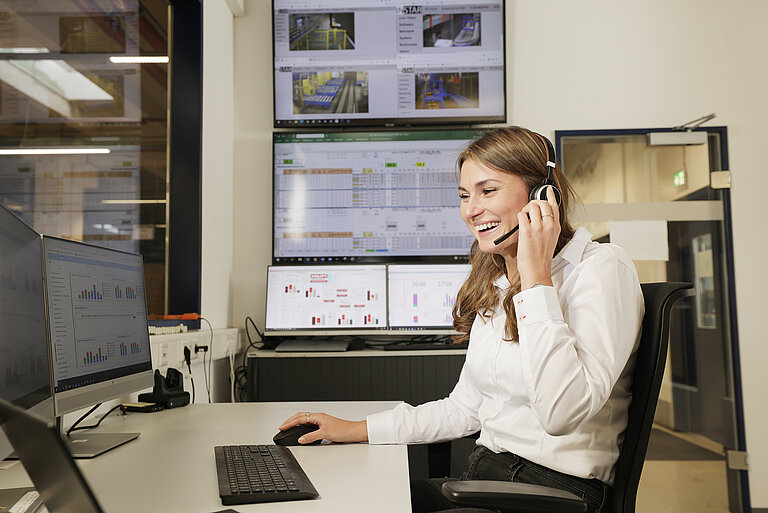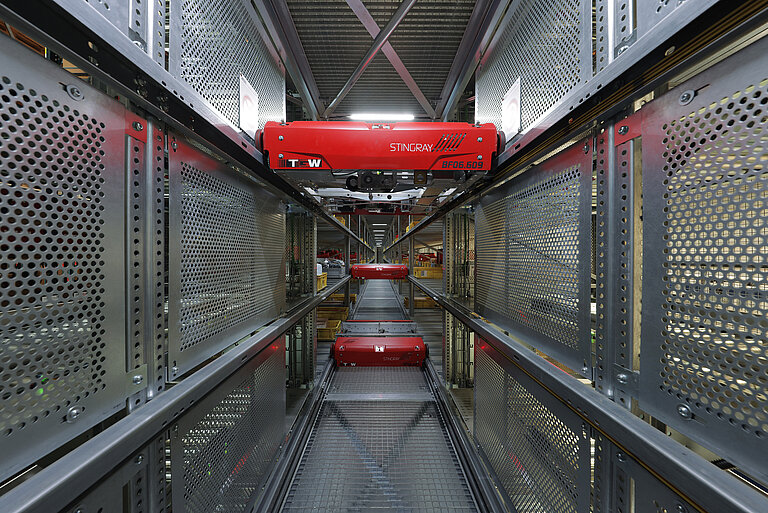 Logistics center in Oberhausen
Packing Stations
New standardized software has been developed for all warehouse areas. In addition, stations like this one where Anton Serkov is working are now equipped with touch screens and feature improved software handling. The result is 10 percent higher efficiency.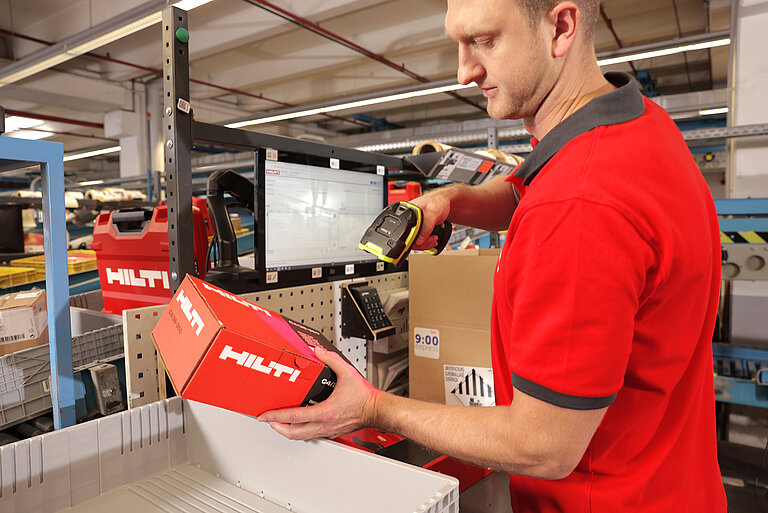 Logistics center in Oberhausen
Conveyor System
In the high-bay warehouse, the conveyor system and pick strategy were optimized to increase efficiency, which reduces throughput times by 15 percent. Team members like Frank Hauptmann are equipped with devices that provide information about system status and conveyor availability. This provides the warehouse system with greater stability throughout and helps ensure that daily customer deliveries leave the warehouse on time.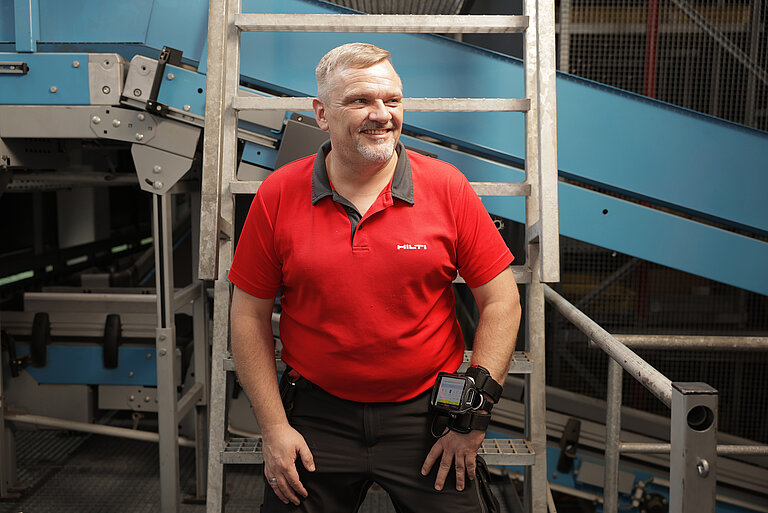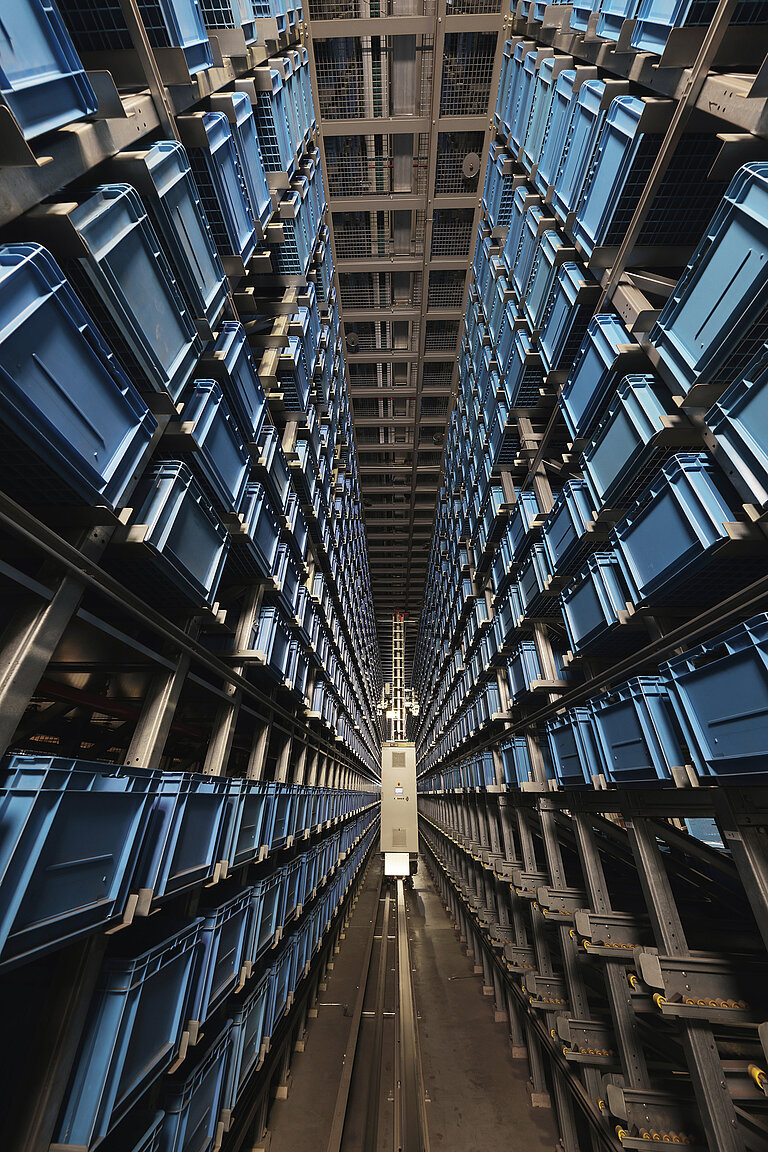 A team faced with enormous challenges
Hans Ulrich Freise, Head of Logistics in Central Europe, sums it up: "We have taken the difficult path. There is no greater challenge than to go through this type of work in an existing building that continues to operate 24 hours a day." As a result, 140 employees had to come to terms with the fact that certain areas would be cleared out and temporarily moved to tents outside the facility. The project team also spent 33 weekends on system testing and setting up the infrastructure. On top of all of this, everyone also had to deal with the coronavirus pandemic, the effects of which were already rattling the supply chains. "It was extremely challenging for our team to also have to comply with the COVID-19 measures. I will never forget how disciplined and enormously committed everyone was in handling this," says Hans Ulrich Freise.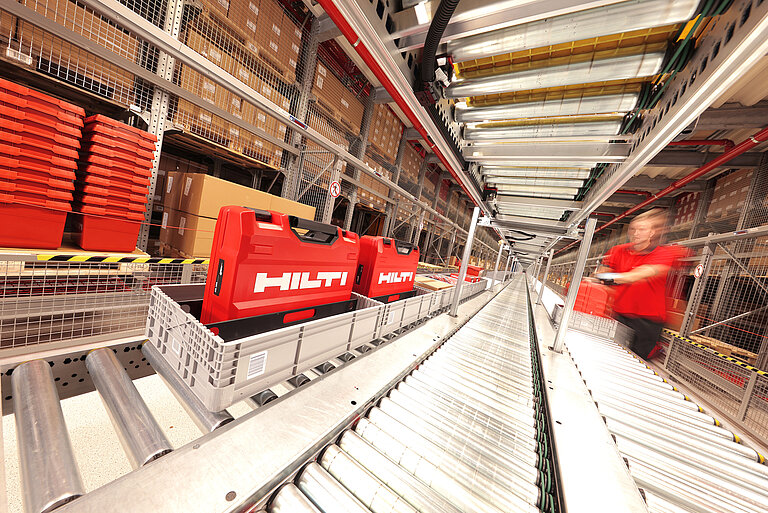 A further challenge was posed by the interaction between everyone involved. In addition to logistics planners and suppliers for conveyor systems, Hilti's IT unit faced the task of handling software and hardware issues. IGZ, a company specializing in logistics information systems and based in Falkenberg, Germany, was brought on board as an external partner. Their Chairman, Wolfgang Gropengiesser, recalls, "This represented the most challenging modernization project in the company's history. I have no doubt that this is a unique example in the entire logistics world, especially given the challenging conditions."
This represented the most challenging modernization project in our company's history. I have no doubt that this is a unique example in the entire logistics world, especially given the challenging conditions.

Wolfgang Gropengiesser, Chairman of IGZ, a company specializing in logistics information systems
IMPRESSIVE FACTS
The system upgrade and modifications took place over 18 months and the project was completed in July 2021. The results speak volumes: faster customer deliveries and improved reliability – the most important aspect of logistics – at 100 percent. In other words, while making 4000 deliveries a day, the number of daily complaints is only one. The simplified processes have also increased efficiency by 20 percent, enabling capacity to be boosted to 5000 deliveries a day.
140Employees

work in Oberhausen

4,000Deliveries handled

in one day in Oberhausen

EUR 15Mill.

investment in new technology

20%Capacity

increase
As part of the infrastructure upgrade, the center's indoor climate was also improved. New ventilation systems were installed, and workplaces were refurbished with a focus on ergonomics. As if this wasn't enough, workstation equipment was also improved by installing state-of-the-art material such as scanners, user-friendly software and touchscreens. The Hilti EXO-O1 exoskeleton is also now in use, promoting enhanced worker comfort when they are faced with lifting and carrying loads.
The complete overhaul of the Oberhausen regional logistics center also represents an essential experience that we can build on. Together with Hilti's IT department, a warehouse management system was developed that will be implemented in all of Hilti's distribution centers over the next five years. This will be the first time that the company has deployed a single worldwide standard.