Operational Excellence
Doing More with Less – Circularity at Hilti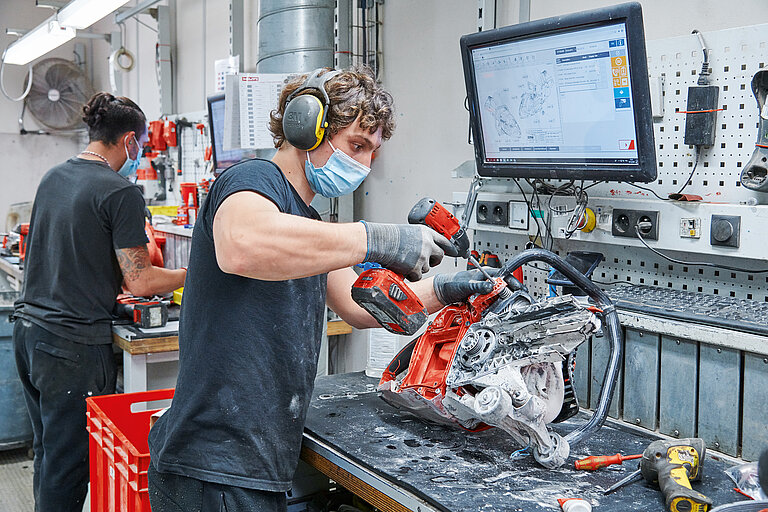 Circularity is a crucial part of our sustainability journey because it focuses on generating maximum value from a minimum use of raw materials and resources. That's better for the environment, our society and our customers' business.
OUR GOAL IS TO LEAD THE INDUSTRY IN CIRCULARITY
Our Tool Park Management solutions are an important starting point of our circular journey. Through this all-encompassing business model, we take control of our products beyond the end of their economic life, laying the basis for a circular economy.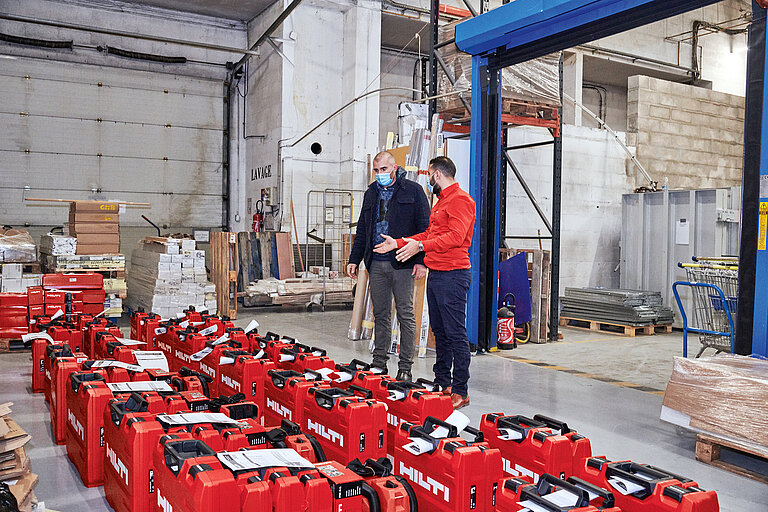 Explore circularity developments at Hilti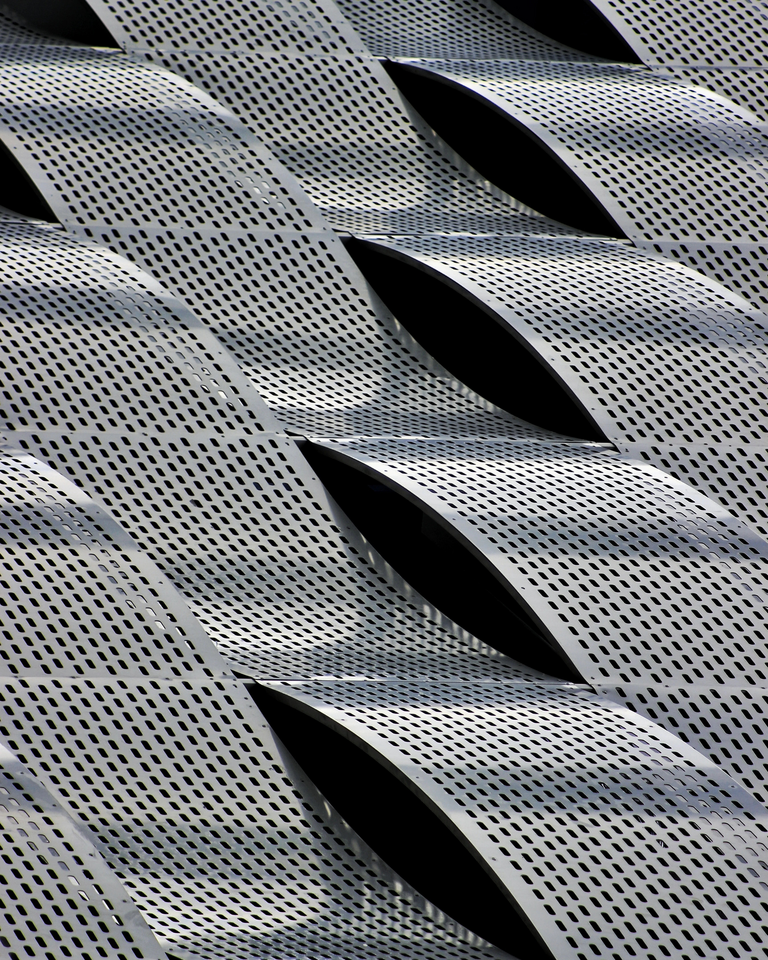 Raw Materials
We strive to minimize the use of virgin materials. The use of recycled materials in our products is well above the global average of 8 percent. The metals we use today contain a significant amount of recycled content, averaging 27 percent globally.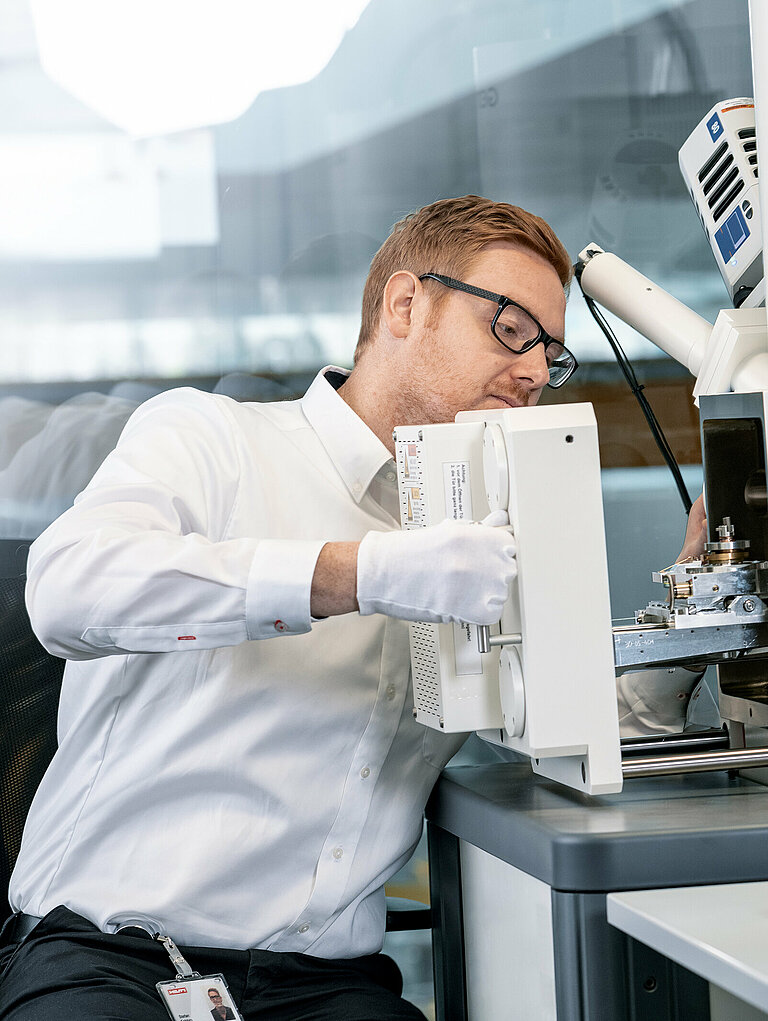 Product Design
In 2021, we launched technology projects focused on increasing the amount of recycled steel and plastic, our two largest material groups, across our product portfolio.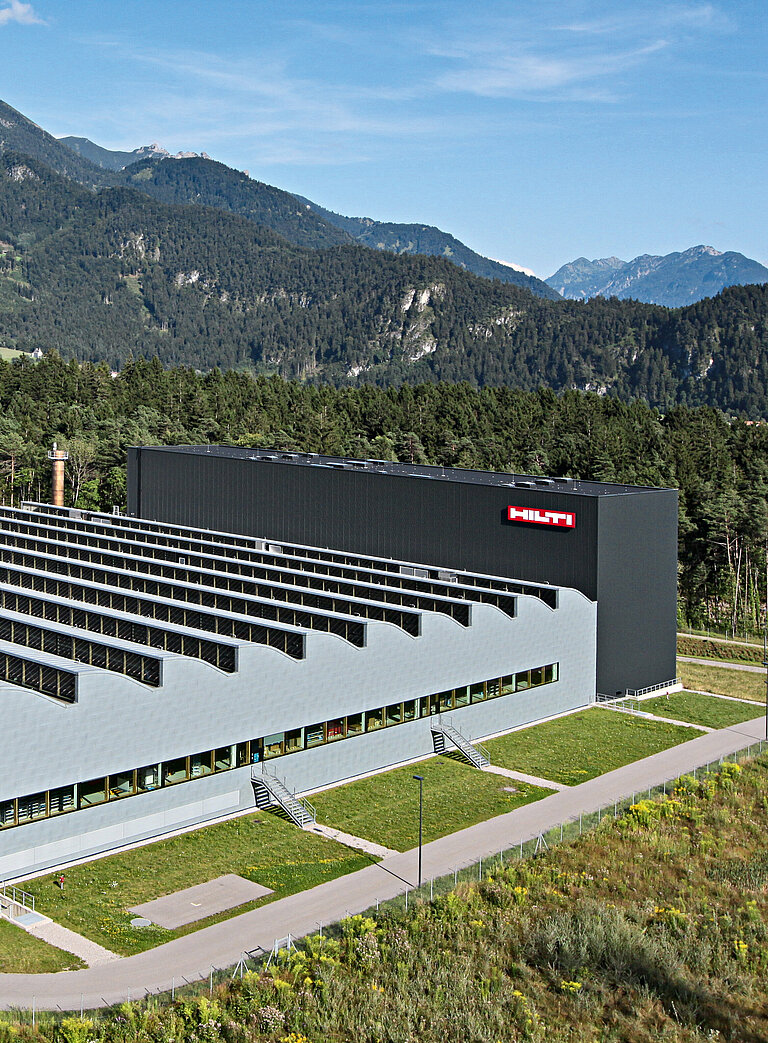 Production
We use 100 percent green electricity at all our operating sites, including production. We are reducing water consumption and increasingly moving away from groundwater towards renewable surface water.
As part of a pilot project, we now practice closed-loop recycling of around 3.6 tons of plastics per year in our plant in Nersingen (Germany), which would have otherwise gone to waste.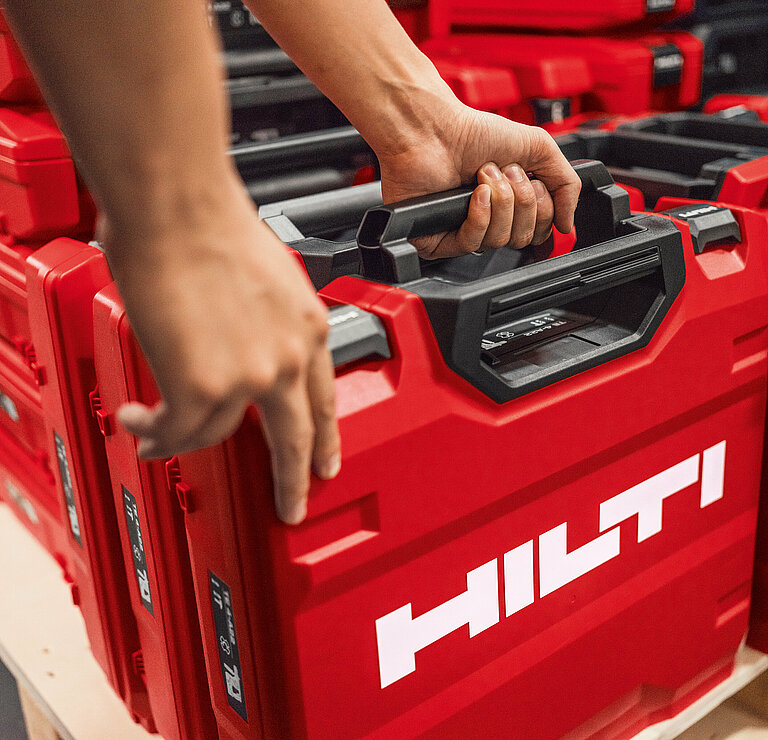 Packaging & Transportation
By having 100 percent recycled fabric tool bags, we save the equivalent of 50 million PET bottles per year. The black portions of our Europe-produced toolboxes – roughly one third of the box's total weight – are made with 100 percent recycled plastic. We're also working on a way to recycle the remaining red portions to fully close the material loop. Usage of recycled cardboard and packaging in logistics increased from 54 to 60 percent in 2021. By switching transportation modes in our supply chain, from airfreight and roads to railroads, we have achieved total savings of more than 6000 tons of CO2 since 2020.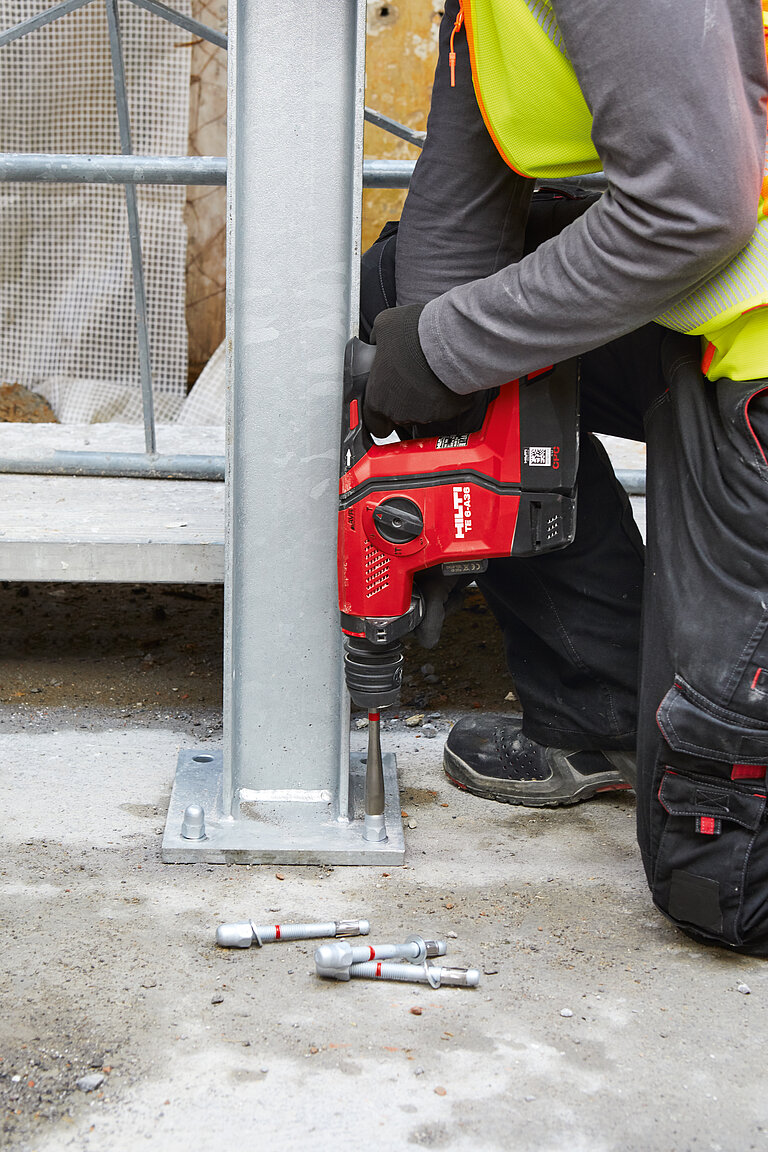 Usage
Hilti's Fleet Management model allows customers to customize and optimize their tool park with the latest generation of tools, complemented by a full suite of services covering repairs, theft and drops. To reduce the impact of unused tools on the environment, we offer our tool park optimization service. This provides an optimally configured tool park based on the individual needs of our customers. Short-term construction site usage needs can be met with rental tools from our "Tools on Demand" pool. If tools are still productive at the end of the agreement, customers have the flexibility to decide if they want to extend their contract.
Repair
Hilti tools are built to last and repaired to last longer. Our global network of more than 65 centers, staffed by more than 800 specialized and trained repair technicians, carry out tool repairs locally to where our customers work.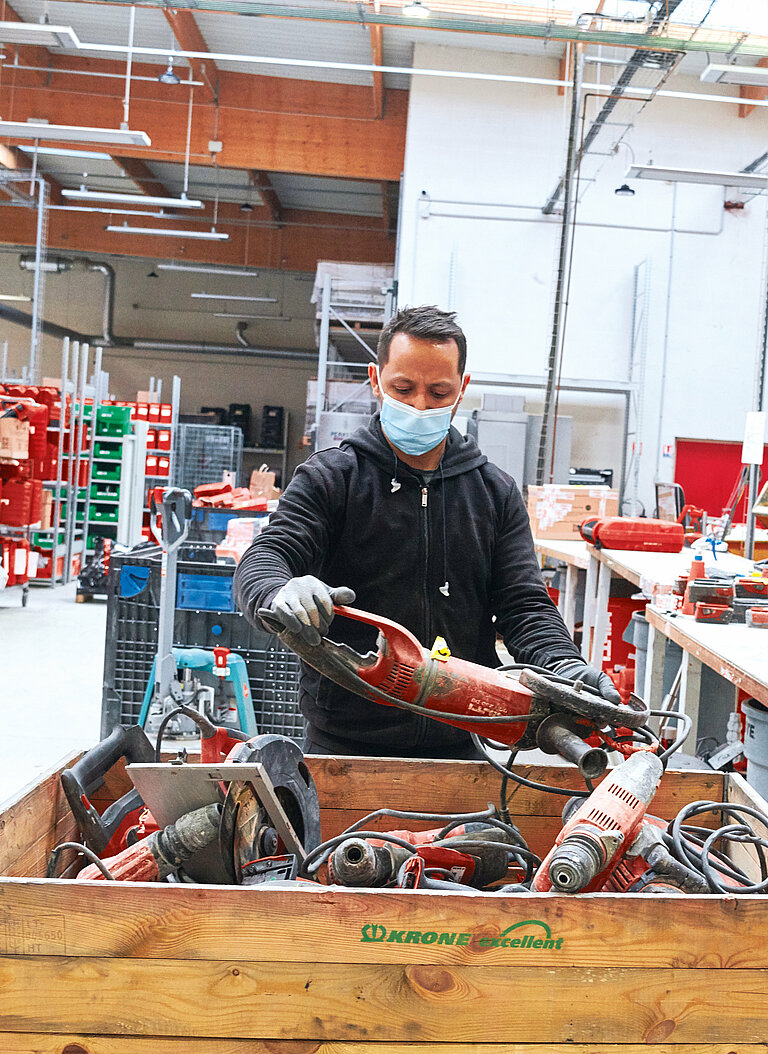 Collection
Collection is a key prerequisite for circularity. Every year, we collect more than 1 million tools, batteries and accessories globally under Hilti Fleet Management at no additional cost. We also provide free collection for purchased and competitor tools.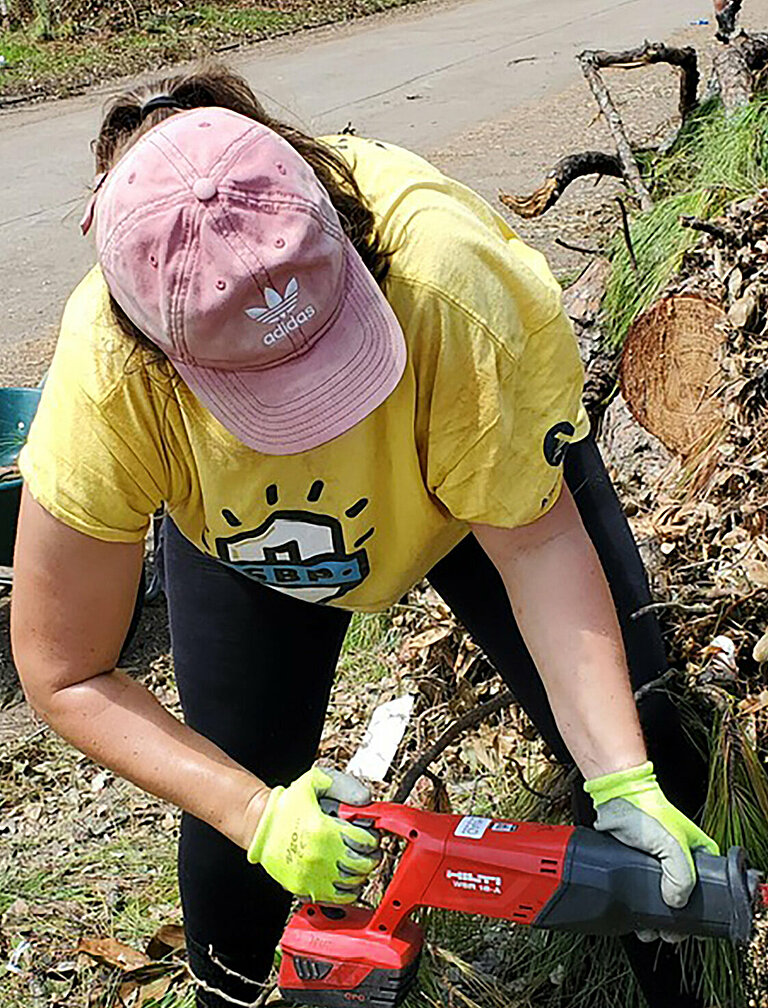 Reuse
The reuse of spare parts is now standard process at all our biggest repair centers, saving 50 tons of valuable electronics, motors and rotors per year. Within two years, we have grown the number of spare parts being reused in repair from 10,000 to 100,000 per year. Additionally, 5000 tools were donated for non-intensive use by humanitarian and educational organizations in 2021. These tools have supported the construction of houses in underserved communities and the training of future construction professionals in technical education programs.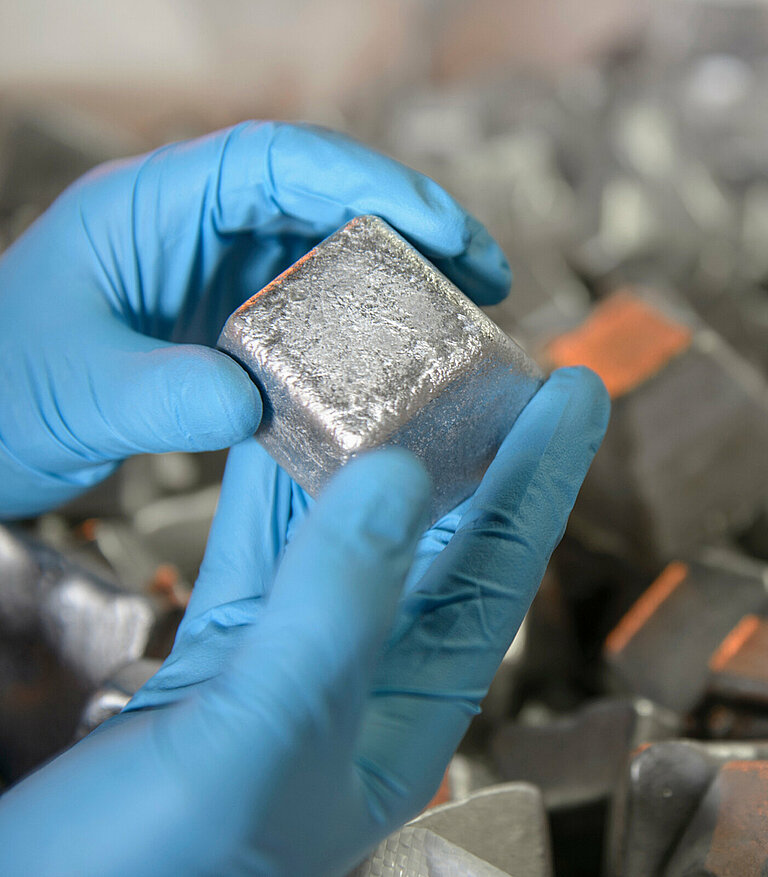 Recycle
In 2021, we effectively reintroduced over 2600 tons of material into internal commodity loops, mainly consisting of steel, copper, aluminum and plastic. We achieve an 83 percent true material recycling rate overall globally, which means the material is not burnt or landfilled but fully reused (this is the weighted average recycling rate by weight recycled in each location).
ADVANCING CIRCULARITY IN THE INDUSTRY
There are not yet any globally agreed upon ways to measure circularity. To advance this measurability, we were the first company worldwide to use and develop the new CIRCelligence method with Boston Consulting Group (BCG). CIRCelligence, co-developed by BCG and the Dutch non-profit organization Circle Economy, makes circular economy and progress in it measurable. We hope this will prompt other companies to also begin to assess their circularity score and use this to identify opportunities to improve. You can dig deeper on our circularity activities and measurements in our sustainability report.