Editorial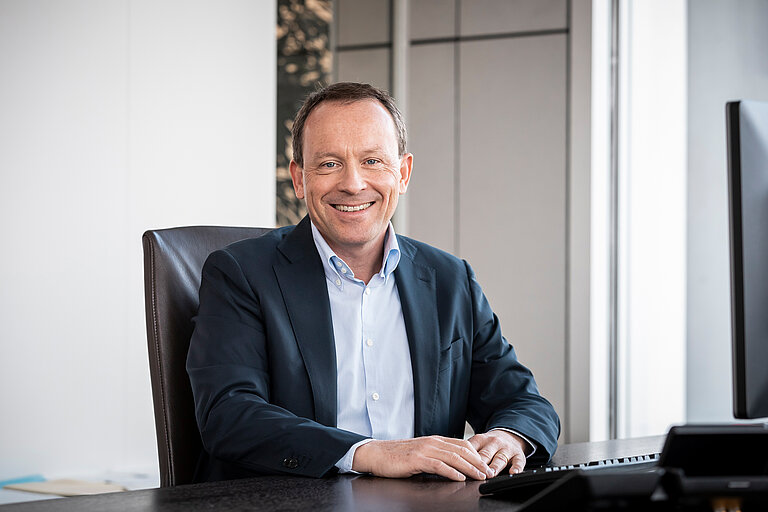 Dear Readers,
In what was another challenging pandemic year, we can now look back on a successful recovery from the 2020 dip and a year with important decisions for our future.
The global construction industry showed a vibrant bounce back from the 6 percent decline in 2020 and brought construction volume back to pre-crisis levels in most regions of the world. This enabled a strong sales growth of 12.1 percent for the Group and allowed us to close the year with a turnover of nearly CHF 6 billion. All our regions contributed to the recovery, with Latin America (+32 percent) and Europe (+15 percent) as standouts. It's rewarding to see that our worldwide team managed to overcome the global supply and transportation bottlenecks with very limited impact on our ability to serve our customers.
Supported by a fairly stable currency environment, our operating profit grew disproportionately, by 16.3 percent, to CHF 847 million. This marked a full recovery from the coronavirus-related dip. We ended the reporting year in healthy financial condition with 14.2 percent ROS and 17.1 percent ROCE. This enabled us to continue our strong investments into innovation and digitalization, as well as to add more than 1500 team members globally, strengthening our service level to our customers.
2021 has also been an important year in terms of ensuring sustainability for our long-term development. We announced a major generational change in the Martin Hilti Family Trust, the Board of Directors and the Executive Board that will be completed by the end of 2022, including upcoming changes to both the CEO and Chairman positions. The timing of these changes is synchronized with a comprehensive review of our Group Strategy. As part of this review, we have already decided to further build up our construction software offering, as a complement to our hardware and service solutions, to help our customers work more productively. With the acquisition of the U.S.-based market leader in construction project software, Fieldwire, we have been able to accomplish a significant step in this direction.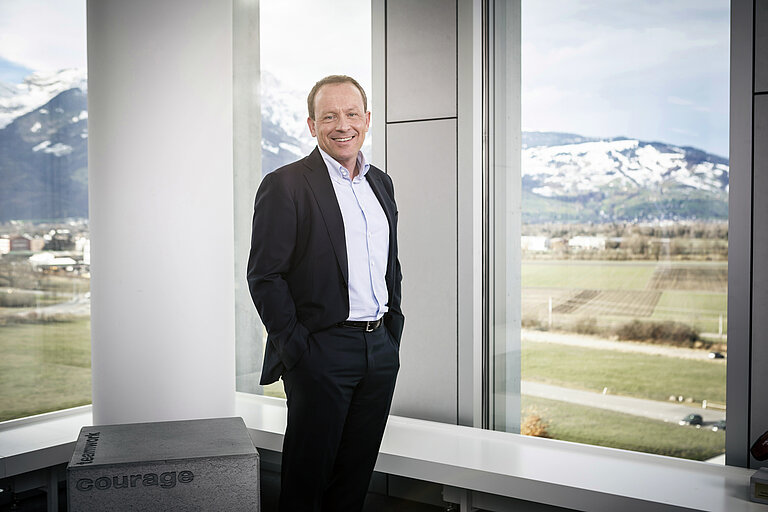 One key area of focus for the reporting year was the disciplined execution of our sustainability strategy, with ambitious targets for reducing our environmental footprint, improving building and user safety and achieving social impact at scale. We have made excellent progress in all areas, including the reduction of our Scope 1 and 2 CO2 emissions, confirming our ambition of being CO2 neutral by 2023. With a strong program established to further reduce emissions in our own operations, the focus now shifts to our Scope 3 emissions, which will see us working closely with our supply chain partners. Throughout the COVID-19 crisis we have also maintained our commitment to the approximately 80 global social projects supported by the Hilti Foundation, in the areas of Music for Social Change, Affordable Housing and Economic Empowerment. The Hilti Foundation is a joint operation of the Hilti Group and our owner, the Martin Hilti Family Trust, and received joint funding of over CHF 30 million in 2021.
As demanding as the coronavirus pandemic has been, we are proud to see that our global team has grown even closer together during this period. Our global employee opinion survey, with a 90 percent participation rate, has shown an increase in fully engaged team members to 75 percent, which was confirmed by the Great Place to Work Institute naming Hilti as 11th best company to work for globally. We would like to thank our team members for their strong commitment to Hilti and for going the extra mile to provide the best possible service to our customers.
Our sincere thanks also go out to you, our customers and partners, for your ongoing trust. You can count on Hilti as your partner for working more productively, safely and in a more sustainable way – now and in the future.