Direct Customer Relationship
Hilti + Fieldwire: A Productivity Partnership on the Digital Frontier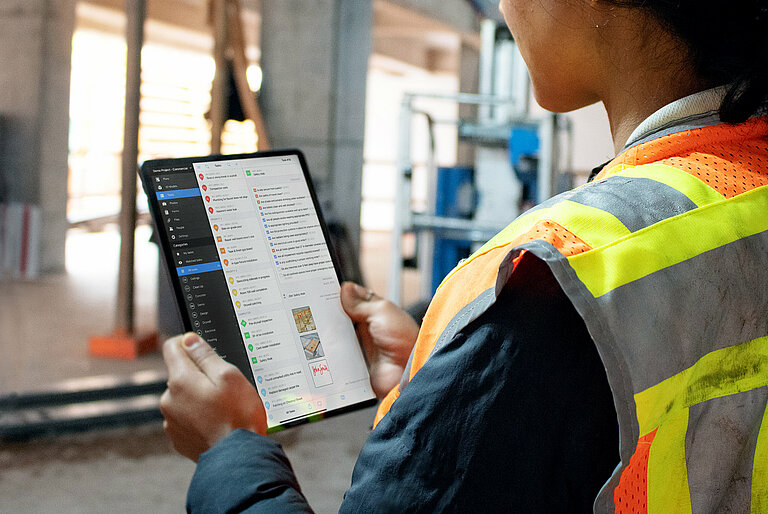 As the construction industry adopts more technology and modernizes its processes, Hilti and newly acquired Fieldwire stand ready to further energize and amplify a new type of jobsite productivity.
A construction site is the sum of many parts, people and activities. It's a collection of countless tasks and jobs that take place in a certain order with the goal of working safely, finishing on time and sticking to the budget.
In a phrase: controlled chaos.
In the mid-2000s, Yves Frinault was working as a civil engineer and creating design software solutions when he noticed a gap in construction management technology. "Design tools were already pretty mature in 2006, yet you would visit a jobsite and you were back to the stone age of software," says Frinault, reflecting on the roots of Fieldwire, the company he would eventually start with Javed Singha in 2013. They met while working at a software gaming company, but ultimately decided to quit their jobs and go into business together. Construction sites were finally going digital. The potential was there to build a solution that would help make a better, more productive connection between contractors' field and back-office teams.
Fieldwire cofounders Yves Frinault (left) and Javed Singha (right) started Fieldwire in 2013. As a trained civil engineer, Yves saw the need for jobsite management software as early as 2006. The timing wasn't right yet, and he changed industries entirely to gaming software. That's when he met Javed Singha, and together, their task of creating free-to-play games helped spark the idea for Fieldwire.

"In 2012, the smartphone and cloud revolution on jobsites was well underway. With construction jobsites finally going online we could reach the craftsperson and a new market was emerging. We simply told each other, if either of us ever starts something, we should do it together. In 2013, Javed was my first call and we decided to give each other 6 months to see if we could get Fieldwire to a good spot before looking for a real job."

The software has been used on more than 1 million projects so far. Positive reviews online are not hard to find. "Exactly what we needed with no fuss" says one user. "Great app to have plans for the project in your pocket" says another. Some of the applications most appreciated functions include the ability to view plan drawings and notate them from any device.

When asked about his favorite aspect of watching Fieldwire grow, Javed Singha can't name just one thing. "It's hard to say what's been most impactful, between the number of people that we have brought onboard and how driven they are to create impact in the industry, as well as the number of projects and people that we have been able to touch. I think seeing the thousands of reviews of how we have been able to affect people and help them on their jobsites has really been quite impressive."
Contractors use Fieldwire to help with overall project management, scheduling, task management, viewing blueprints or 3D plans, quality control checks and progress reporting. Desktop and mobile applications enable a connection that establishes better collaboration between teams in the office and on the jobsite.
Fieldwire.com itself and the major smart device app stores are all overflowing with positive reviews. In most cases, you'd picture Fieldwire in use on massive jobsites and high-profile projects. While most reviews are from larger customers with a wide range of applications, one user shares a personal anecdote of how Fieldwire helped her to access information about the construction of her family's new home.
Start up, not from scratch
Hilti is constantly striving to lead in our core competencies of jobsite and trade application technology. We stand on our success but with our eyes open to what is coming next. Our research takes place in a network with colleges, universities and start-ups. When a partnership with a start-up turns to discussions about acquisition, our focus is to add more technologies and innovative solutions in selected, clearly defined fields. Hilti and Fieldwire came together in 2017, and the advantages of the partnership were soon clear. Hilti helped the growing company rapidly scale its product into a best-in-class solution. For Hilti, this was a clear signal that a new opportunity to answer customer problems was here.
"A productivity partnership with our customers is nothing new for us," says Martin Inganaes, program manager for Hilti Software Solutions. "We've been investing in better hardware solutions that make applications faster and safer for many years. With Fieldwire, we made a very clear strategic choice to help build on what was already one of the industry's leading platforms of construction jobsite management. Our goal is to be a digital productivity partner for our customers, and this is enabled directly by software solutions."
After years of helping Fieldwire through funding rounds and collaboration, the leaders of our two companies were ready for the next step. In late 2021, Hilti purchased all the shares of Fieldwire for USD 300 million. It was one of the largest construction technology acquisition deals to happen in 2021, and Hilti's largest acquisition to date.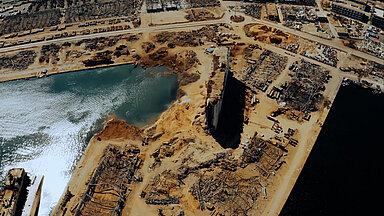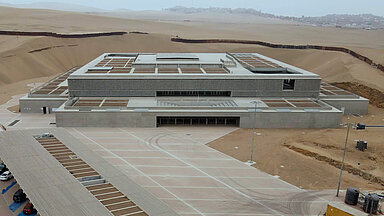 The new Hilti Fieldwire
In the new year, the two companies' strengths will form the basis for our long-term goal behind the acquisition: to create the next market leader in construction project management software. Fieldwire's light-touch business and sales model – the app is available to try for free – and a product which is already best-in-class will be further amplified by Hilti's brand recognition and direct customer relationship.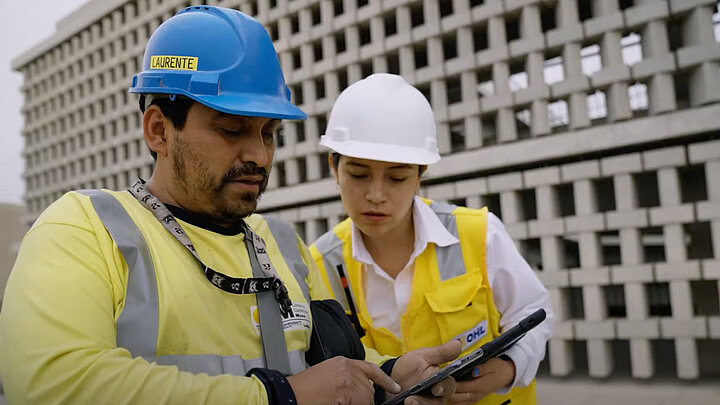 When we look at where productivity gains will come from in the next five to ten years, the source will be software solutions and technology that speed up processes and provide transparency. Fieldwire's success proves that the need for such solutions is developing rapidly, especially among mid-market customers. This acquisition is key to Hilti's long-term plans for ushering in the next-generation software solutions needed to run a 21st century construction company. In the process, we will also generate new revenue streams for Hilti that have not yet been realized.
Fieldwire's success as a jobsite productivity driver has created lots of useful data points that can be helpful for analyzing a contractor's business. This aspect is one of many that will play a role in the next-generation solutions. Hilti Fieldwire is positioned to be the new red thread running through more jobsites than ever before, tying up the decades-old problems of communication and collaboration within contractors' companies.
Hilti CEO Christoph Loos discusses the acquisition of Fieldwire
Another important factor that happened this year was also the acquisition of a software company, Fieldwire, which is the market leader in the U.S. for project management on construction sites.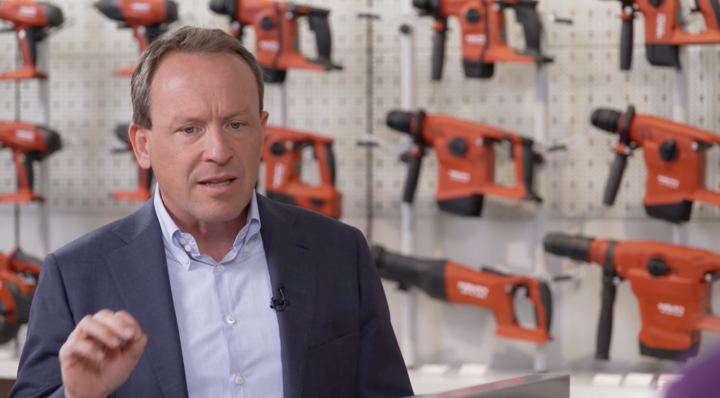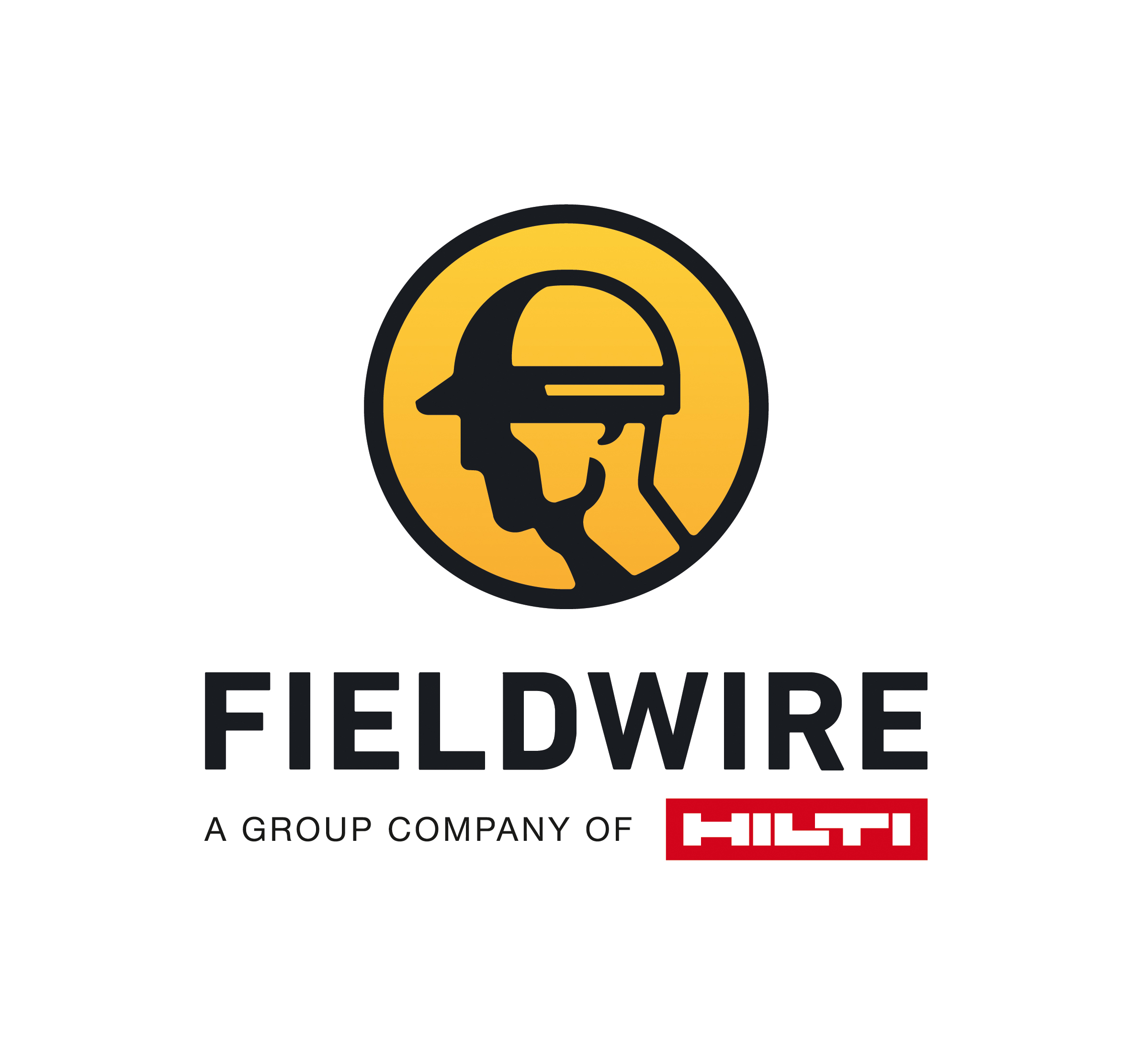 Official Website and Demo