Direct Customer Relationship
Keeping Track of Inventory Effortlessly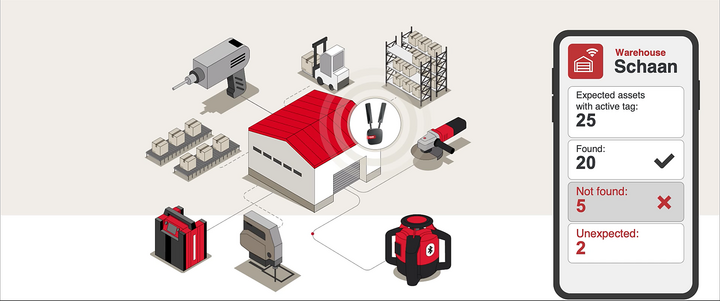 Construction companies waste an average of 100 hours a month searching for equipment. With the latest generation of ON!Track, customers can make their warehouses and jobsites connected, showing them what equipment is where at all times, making manual processes related to inventory management virtually obsolete.
Balen, a small city 50 kilometers east of Antwerp in Belgium, is where renovation specialist Dillen has its head office. Geert Dens, who is responsible for purchasing, makes sure that material finds its way to the jobsite on time. From drills to consumables to ladders, it includes everything he and his teams need on construction sites. More than 50 employees take care of projects ranging from private interiors and new buildings to complete projects for the business-to-business sector.
"A lot of material goes in and out every day, but unfortunately we couldn't adequately document what goes where," says Dens. For many years he kept track of all the various items with the help of a label system. However, he and the team tired of checking this manually: "That was far too much effort, which is why the system was not used in the end." Ultimately, this led to many items being lost. Additionally, the team was also wasting a lot of time checking with colleagues about where the items had last been seen. Dens took the initiative and opted for a smart version of Hilti's asset management system. He is a popular guy among his colleagues in Balen now. For Hilti, Dens is one of more than 400 customers worldwide already using the solution.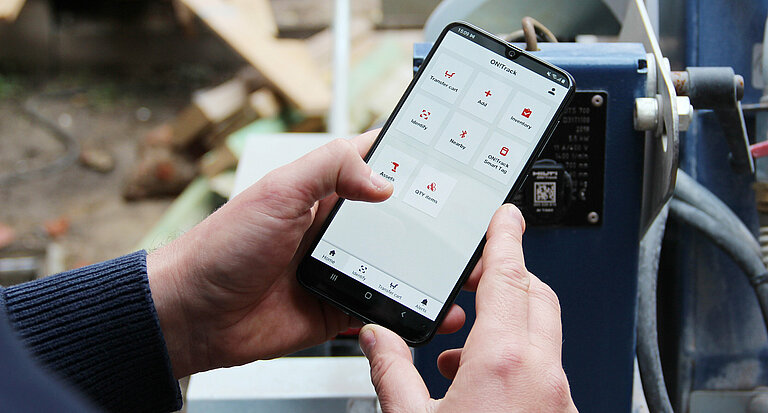 Automated inventory management with ON!Track works using three parts: the sensor tag, the Bluetooth gateway and, to complement all of this, new features of the ON!Track 3 software. The new generation of sensor tags is small, smart and lasts for years. The tag not only tracks the whereabouts of tools but can also identify whether the tools have been used or not. The sensor inside detects movement and can thus find out which tools are sitting idle in warehouses or on construction sites. The gateway is a Bluetooth scanner, which transforms any place the tools are stored into a connected warehouse. This provides transparency about the tool park whenever needed, from anywhere, using a tablet, laptop or mobile phone. The Dillen employees mostly use smartphones to take care of their inventory. "On average, more than 20 tools go missing every year per customer," says Purnendu Kushwaha, Product Manager at Hilti. This means a massive loss of time and money that can be avoided with the solution.
On average, more than 20 tools go missing every year per customer.

Purnendu Kushwaha, Product Manager at Hilti
"So far, we've installed 20 Bluetooth gateways and nearly 600 sensor tags," says Geert Dens. In the future, his goal is to tag all items on every construction site so that the team can always keep track of what is being used. "We don't look at the cost when deciding what to tag. To be prepared for critical inspections, even EUR 10 items are included. The reason: The time-consuming searches oftentimes end up being more expensive after all." Another nice side-effect: Dens expects that his usual inventory interval of every three months will become all but obsolete. "We'll just print out the list – job done."
Dillen is in the implementation phase, but this example alone illustrates how the smart helper can save time and money if Geert Dens knows what is where.
>400Customers worldwide

have this solution in place already
As tagged equipment moves in or out of the warehouse, the gateway registers the movement and presence.

Our latest generation tags are small, smart and last for years.

ON!Track active tags can be attached in various ways.

Data from the gateway is then sent to the ON!Track 3 software, where it is used to display tool location and in some cases usage statistics. Hilti sales and service consulting teams are always ready to help.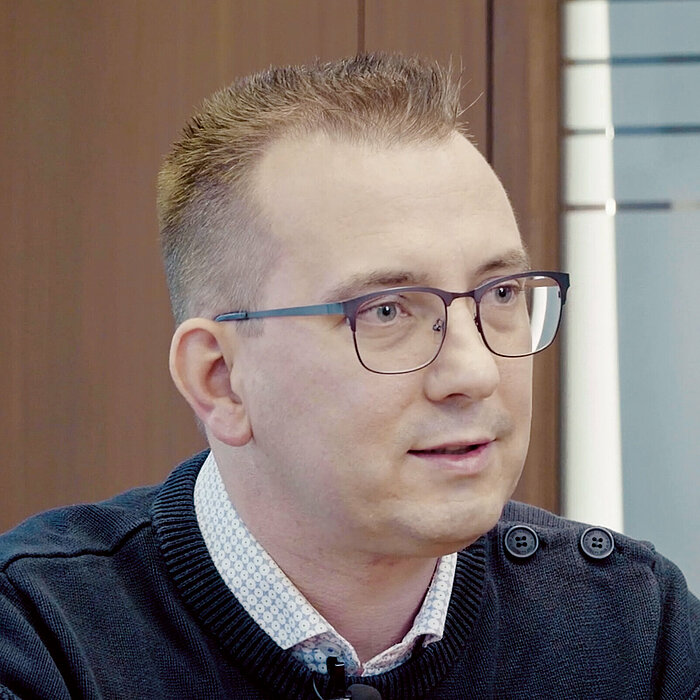 We've installed 20 Bluetooth gateways and nearly 600 sensor tags.

Geert Dens, Purchasing Manager at Dillen Bouwteam
Hear and see ON!Track with Dillen Bouwteam