High-Performing Global Team
Committed to Our Culture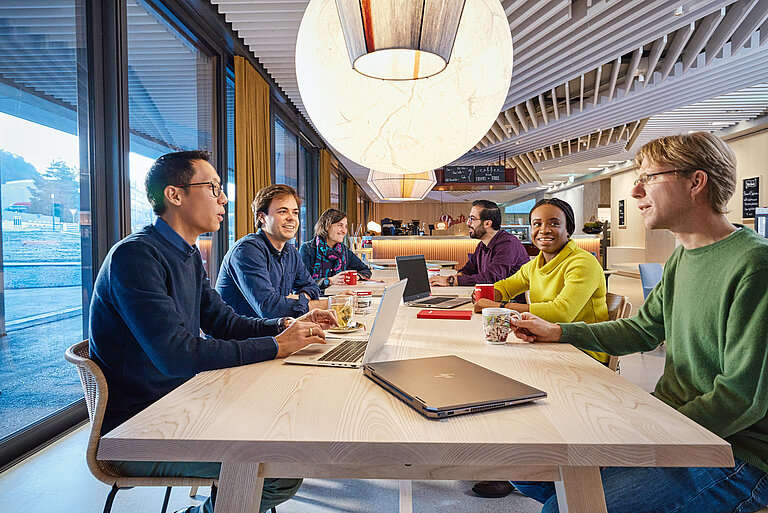 At Hilti, it's the people within our organization that make the difference. As a family-established company, Hilti was founded on a caring and performance-oriented culture.
We enable and empower our team members globally to think and act with an entrepreneurial spirit, exercise sound judgment and, frankly, enjoy what they do. Creating a framework of values globally, in addition to fostering an inclusive workplace, guides how we perform, work together, respect each other, communicate and practice leadership. Our strong culture has always had a crucial influence on the satisfaction of both our team members and our customers. Engaged, aligned and enthusiastic team members create the foundation for success.
Our founder, Martin Hilti, considered it his first job and priority "to create a company climate in which every single individual can develop the will to succeed and a sense of commitment while still having fun at work." How he treated, guided and inspired people with enthusiasm influenced Hilti's corporate culture. We follow his ambition and adapt it to the present day while maintaining our core values and mission to build a better future. We continuously improve and balance corporate and personal growth with Team Camps by reflecting throughout our professional journey.
When creating a high-performing global team, a diverse workforce is just half of the equation. Our culture is a journey that opens up opportunities and continuous development. We invest in Team Camps, workshops that all 31,000 team members globally attend, focusing on three core elements: self-reflection, team building and contribution to the company. Created, tailored and guided by a dedicated team of coaches, our Team Camps provide a moment to engage in honest introspection and candid disclosure. Team members reflect this by giving and embracing feedback, inspiring each other, and defining and implementing actions that allow us to enjoy our daily work as a team while becoming more successful.
Our culture is our anchor and a continuous journey. Our strategies and processes may change, but the foundation of a caring and performance-oriented culture and our purpose remain the same and continue to be the framework from which we make all our decisions.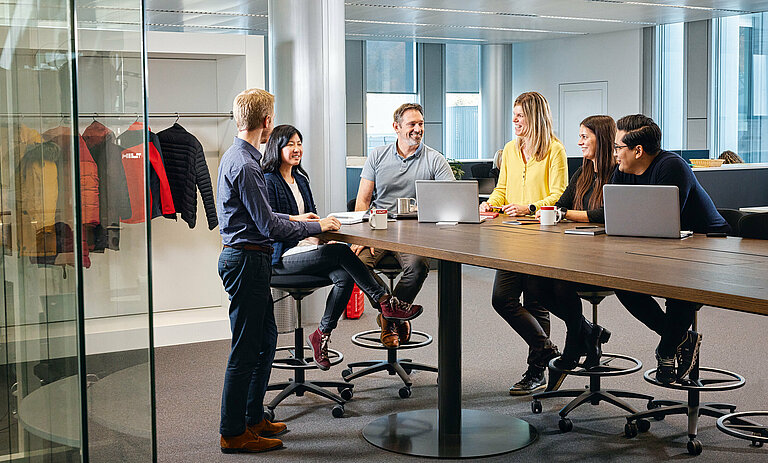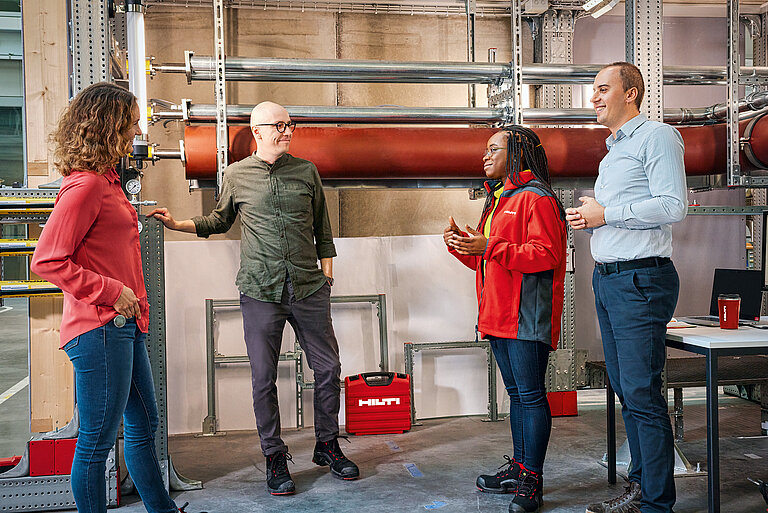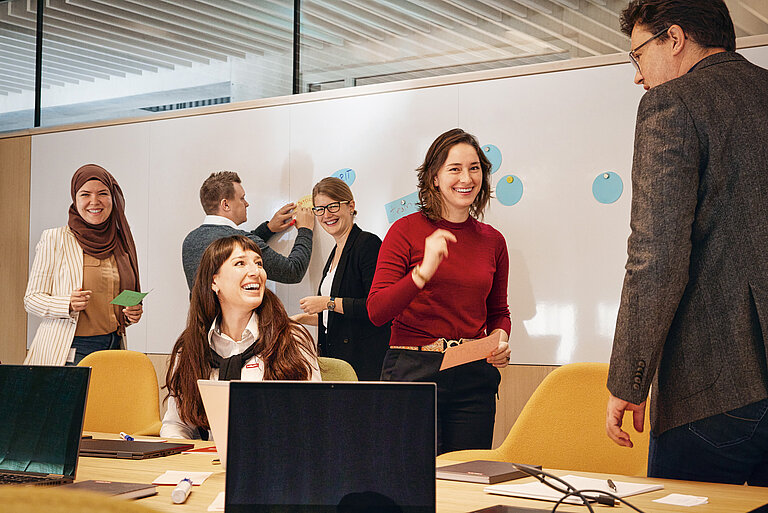 Our Culture Journey Camps Through the Years
Team Camp 1
Foundation
Focusing on purpose and values, teams develop a purpose to support the realization of Hilti's core purpose. The teams also define living principles based on the four Hilti values (integrity, courage, teamwork, and commitment) to guide the team's daily work. Each team member reflects on their purpose and values.
Team Camp 2
Rubicon
With a focus on alignment, this Team Camp challenges a team to achieve complete alignment, with everyone pulling in the same direction. Using the metaphor of "Crossing the Rubicon," the team decides to go forward on one crucial issue, knowing that there will be no way back and no excuses for not achieving what they have set out to do. Each team member is given a chance to reflect in a campfire setting.
Team Camp 3
Pit Stop
Taking a pit stop, we focus on managing energy by practicing the art of slowing down to be faster. By mandating companies, teams and individuals to take regular time-outs, we create opportunities to reflect on performance and prioritize. The analogy comes from Formula One racing, where most races are won at the pit stop and not on the track. The team defines the gap with current reality and priorities and addresses it. We confront barriers and how we deal with pressure and performance.
Team Camp 4
Moment of Truth
In Moment of Truth, we focused on our customers. We delved into every interaction a customer has with Hilti people, processes, products, systems, software and services to create a unique experience. This reflection was our Moment of Truth, calling for seamless operations and an extra-mile mindset when needed.
Team Camp 5
The Hilti Way
The Hilti Way brought us back to our roots. We consolidated our first four Team Camps and continued to develop entrepreneurship at Hilti through sustainable value creation, focusing on acting and accepting responsibility.
Team Camp 6
Pit Stop Champion 2020
During this pit stop, Champion 2020, teams have the chance to define their contribution to our company strategy in the Experience Champion 2020 Workshop. A couple of years later, we take a pit stop to understand why we are making significant progress on some initiatives but remain less successful with others.
Team Camp 7
Pit Stop – Care & Perform
Taking a pit stop to focus on care and performance, we addressed feedback on an increased workload. While we have to accept that the world turns faster today, we also have to take this seriously and take our caring and performance-oriented culture to the next level. It's as true as ever today. To perform, individually, as a team, and as an organization, we need to care for ourselves.
Team Camp 8
Change to Grow
In our most recent Team Camp, Change to Grow, we discover what gets in the way of changing behavior. We build understanding and acceptance of ongoing change in our lives and discover a way to better address it by uncovering competing commitments and underlying assumptions, then embarking on a process to overcome them.