Our Three Strategic Sustainability Pillars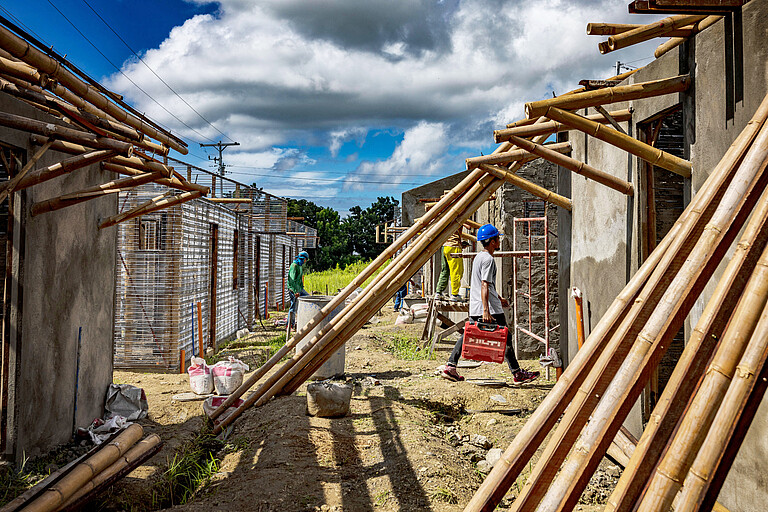 We strive to be the most sustainable player in the industry. We define this as our contribution to the environment, people and society. Besides accelerating our existing activities to make Hilti a more sustainable company, we are putting an increased focus on making our customers' business more sustainable, thereby becoming their best partner for sustainability.
We want to secure long-term success by valuing ecological, people and social aspects equally with economic factors. In 2020, we laid an important foundation by developing a holistic sustainability strategy and anchoring sustainability throughout the organization. In 2021, we extended our sustainability governance and focused on the implementation of sustainability in our operations and business processes. In 2022, sustainability became a core element of our new Group Strategy Lead 2030.
Our Understanding of Sustainability
Securing long-term success through a business strategy that values ecological, people and social aspects equally with economic factors.
We have built our sustainability strategy on the three strategic sustainability pillars – environment, people and society.

Environment
We have a strong commitment to reducing carbon emissions in our operations and products and, as a result, providing more sustainable products for our customers. We have set a short-term target to significantly reduce about 30 percent of our Scope 1, 2 and 3 emissions by 2033, in line with the Science Based Target initiative (SBTi), and a long-term target to reach net zero by 2050. We have also expanded our offering to support building methods with a lower carbon footprint. We continue to accelerate our investment in circular solutions that create smaller amounts of waste and lower energy consumption. In addition, we support our customers with differentiated services along the product life cycle, such as Fleet Management and repair.

People
Our products, designed to secure the health and safety of the user on the jobsite as well as of the building's inhabitants, complement our sustainable offering. Equally important to us is ensuring the health and safety of our employees.

Society
In everything that we do, we aim to safeguard the highest standards in business ethics, both in our own operations and in the product value chain. To contribute to a better society beyond our value chain, our firm objective is to create social impact at scale together with the Hilti Foundation, our integrated partner for sustainability.
Discover how we are focused on the principle of "reduce, reuse and recycle" across the entire value chain and how we help our customers in reaching their sustainability goals.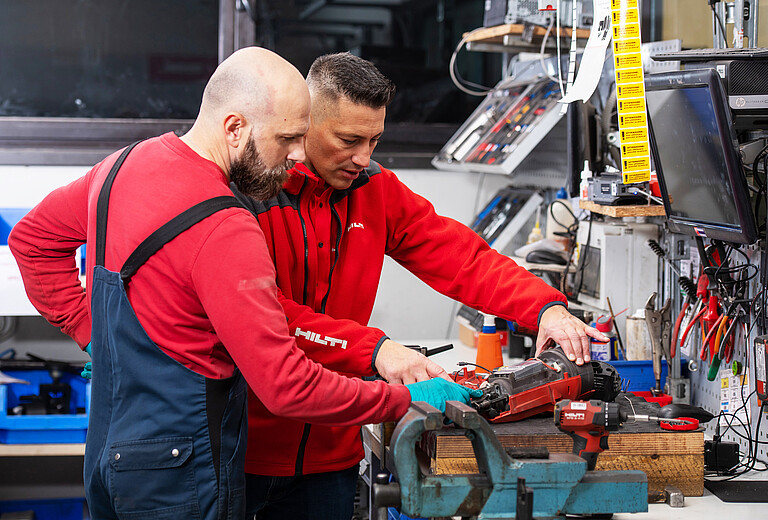 Circularity – Second Life of Tools
Read more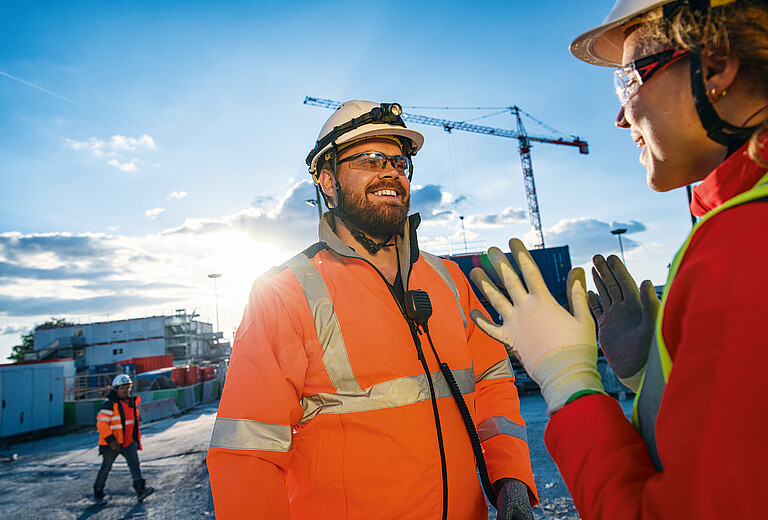 How We Support our Customers in Reaching Their Sustainability Goals
Read more
TOGETHER, WE ARE BUILDING A BETTER FUTURE
The social commitment of the Hilti Foundation and the Hilti Group is based on a shared understanding of values. Additionally, both organizations pursue the same objective with their projects: to achieve social impact at scale. 
Social challenges are all around us at the places where we live and work. They demand our attention and our action. Hilti team members from around the globe are committed to making a difference and already engage in numerous activities that benefit society. This is evidenced by more than 600 projects reported in 2022 that were supported by Hilti organizations and their employees worldwide through our corporate volunteering program Engaged Beyond Business.
We have set ourselves the target of devoting an average of one working day per global Hilti employee per year to activities that benefit society. Overall, this corresponds to an annual engagement of roughly 150 full-time working years. We have developed a digital reporting tool that allows us to provide transparency and track the progress of our corporate volunteering program Engaged Beyond Business. In 2022, we focused on the global implementation of this reporting tool.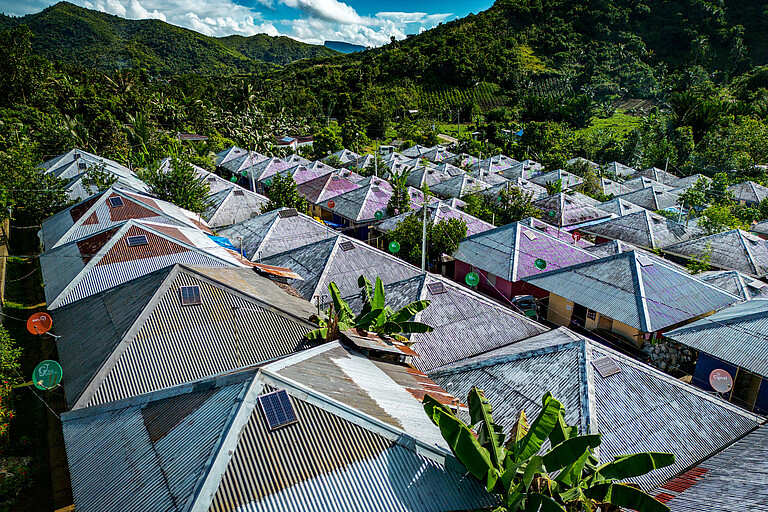 Giving Back to Local Communities
Read more
Our social commitment is based on two strong pillars. Firstly, there is a great need and desire among our employees to make a contribution to society and to be engaged in projects that go beyond business. Secondly, the Hilti Foundation initiates and promotes social projects in numerous countries. 
At Hilti, we are committed to having a positive impact on the challenges facing society around the world. Together with the Hilti Foundation, we want to achieve social impact at scale.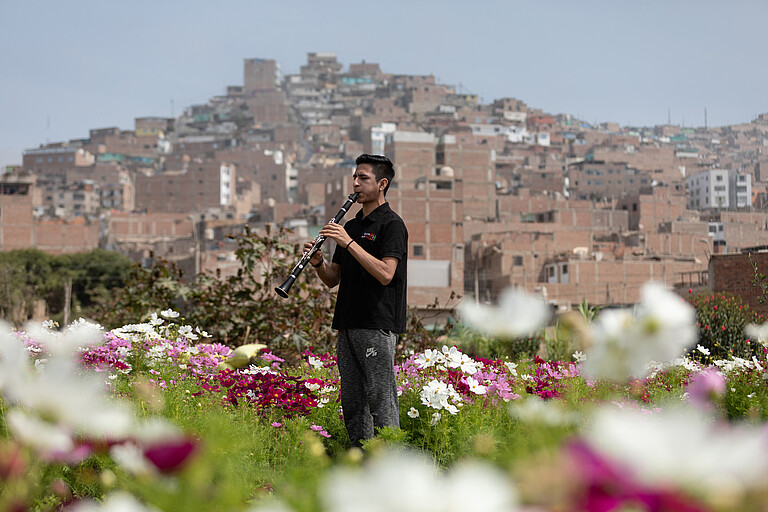 Focus of the Hilti Foundation
Read more