Message from Michael Hilti, Honorary Chairman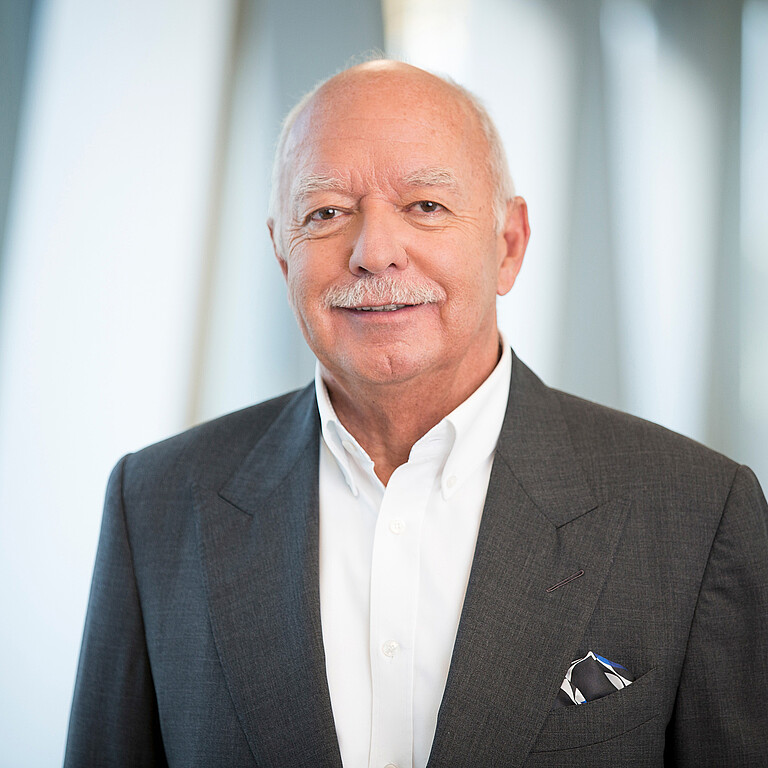 The year 2022 was a very challenging one, with external influences and uncertainties that we could not have foreseen in this dimension at the beginning of the year. Nevertheless, much has been achieved and our global team has once again done an outstanding job.
For me, having just celebrated my 50th anniversary with the company at the beginning of January 2023, it is extremely satisfying to see the constant change, the successful development, the innovative strength of the Group and how closely we work together as a team worldwide, challenging and encouraging each other to strive continuously for the better.
With the biggest generation change in the history of Hilti at the level of the Board of Directors, the Executive Board and the Family Trust, together with the adoption of the new Group Strategy Lead 2030, very significant decisions have been made for the future. Christoph Loos has handed over the CEO role to Jahangir Doongaji and has followed Heinrich Fischer into the role of Chairman of the Board of Directors. Pius Baschera has stepped down from his roles in the Family Trust and as a Board Member of our Group. With the appointment of our daughter Michèle Frey-Hilti to the Board of Directors, taking over my long-standing seat, a member of the third generation of the family ensures continuity on the part of the family. Just as I have never tried to be a copy of my father, Michèle is sure to do the same.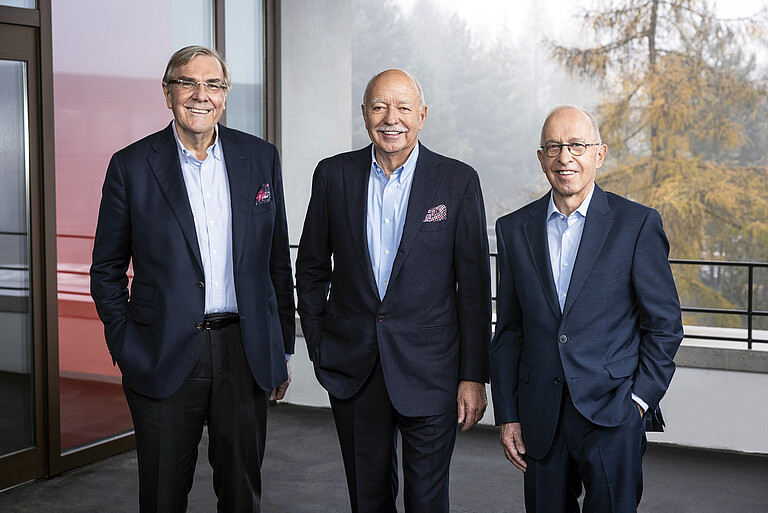 At the end of the year, it was also time to say goodbye. Goodbye and many thanks to Pius Baschera after more than 44 years of work for Hilti and a very close and most constructive collaboration with me, both within the Executive Board, the Board of Directors and finally in our Family Trust as well. Pius' legacy will be characterized by his contribution to the development and implementation of our global corporate culture and the strategic orientation of our Group. Goodbye and many thanks also to Heinrich Fischer, serving 15 years on the Board and nearly seven years as Chairman. His legacy as our first external Chairman will be his great perseverance in continuously promoting the digitalization of the Group and thus considerably increasing our relevance as a significant partner for our customers.
With all the changes, the reassembled teams, the new strategy Lead 2030 with many important initiatives and above all the quality, culture, performance and drive of our global team, I look forward to a very successful development of the Hilti Group.
That's certainly the greatest gift anyone can receive for his 50th anniversary and I feel very privileged and proud to be part of this great worldwide team.
Michael Hilti January 2023