Nuron – The Story of a Strategic Pivot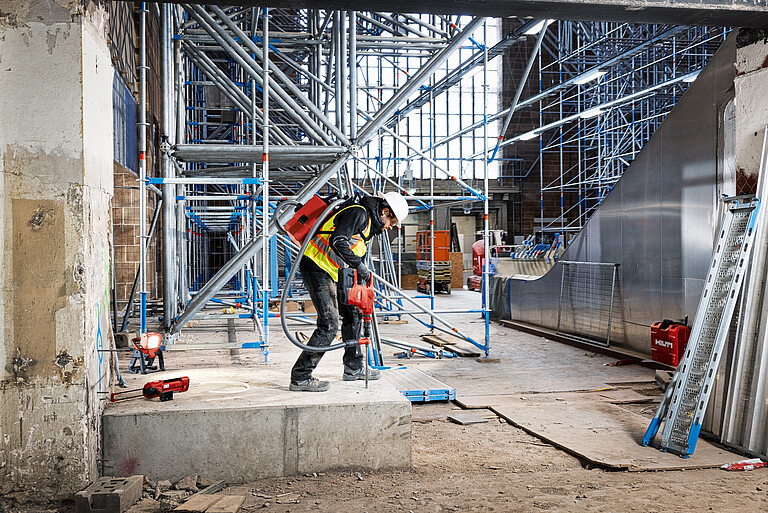 For a long time, the cordless, fully battery powered construction site was considered a vision of the future. That is, until now. With Nuron, Hilti has unveiled an all-new cloud-connected cordless power tool platform that holds the promise to transform the way contractors work on their projects and manage their tools and equipment.
For Hilti, the last few years have been about preparing for this transformation. One of the biggest challenges that our research and development team has worked on solving is the creation of a solution where contractors could perform all their applications with cordless tools that all run on a single battery platform.
Launched in 2022, Nuron is an all-new 22-volt power tool platform that unifies a wide range of tools in a single ecosystem. Nuron can deliver unmatched power and performance, is an industry leader, and strongly reduces complexity for contractors in managing tools at and between their construction sites. The new platform is the result of more than six years of intense research, planning, development and testing by multiple teams across Schaan, Liechtenstein, Kaufering, Germany, and Shanghai, China.
UNIQUE IN MORE WAYS THAN ONE 
Right from the outset, Nuron was viewed as a new ecosystem that would have a positive impact, and deliver unmatched value to users, not least of all in terms of health and safety, battery performance and cloud-connected services fields. Its continued development and refinement, carried out by our global teams, has resulted in a wide array of features that have boosted usability.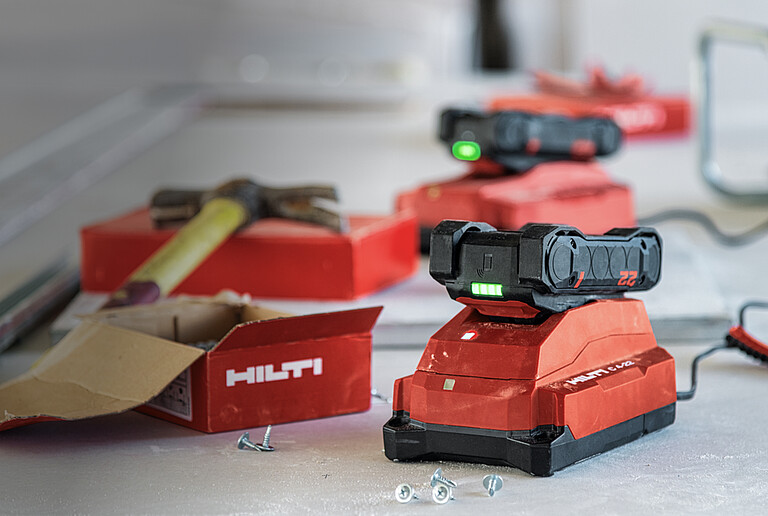 One unified cordless platform
The unified battery platform helps jobsite personnel to reduce the complexity of organizing their jobsite equipment while helping contractors to optimize their tool cribs and investments. The overall benefit of this new level of simplicity is the need for less manpower to keep jobsites fully functional, which results in reduced costs without compromising performance or productivity.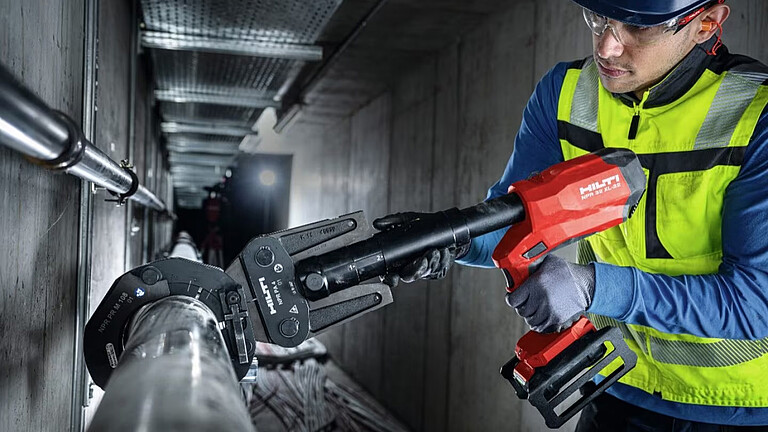 Cordless
streamline jobsites with the power of a unified cordless platform
Unprecedented power and performance
With Nuron, users get the most out of their tools running on a 22-volt platform that delivers more power than 36-volt, corded or gas tools. The basis for this is the completely redesigned battery interface which ensures a significantly higher power transfer than corded mains, and thus higher performance. The reengineered Nuron batteries are more durable and include new, robust fiberglass-reinforced housing and external shock-absorbing bumpers which provide extra protection even in the toughest conditions. The electronics are fully sealed to protect against moisture, dust and other jobsite contaminants. Fewer batteries and chargers are needed on the jobsite and this reduces reliance on tools that run on other power sources.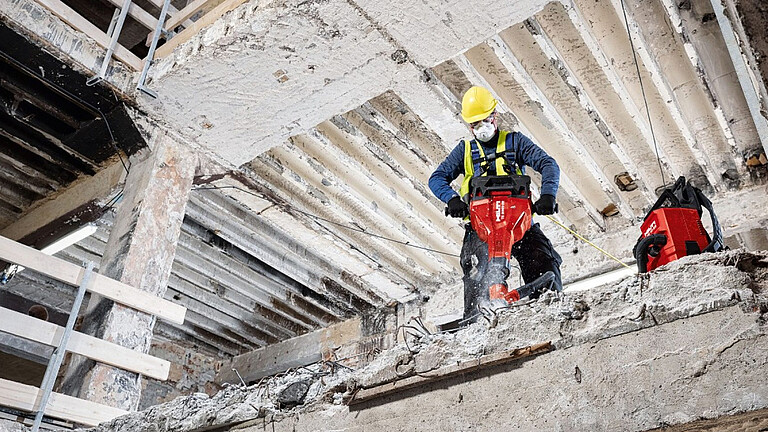 22-volt
platform that delivers more power than 36-volt, corded or gas tools.
Cloud connectivity and data-driven services
All tools generate data which is then stored on the batteries and sent securely to the cloud during every charge without operator interaction. The data collected includes information such as tool usage, charging location and battery state of health, ensuring that operators are working with batteries in optimal conditions. This information can then be used to immediately alert individuals if action is needed; it can be accessed on demand as required, and is available on mobile and desktop platforms via Hilti's ON!Track software. Together with Hilti services such as Fleet Management, tool data can be used to reduce downtime and optimize tool parks to increase customer productivity. Tool usage data also benefits contractors by allowing them to optimize their tool park size and composition, identify idle tools and put them back into service instead of purchasing new ones or adding more tools.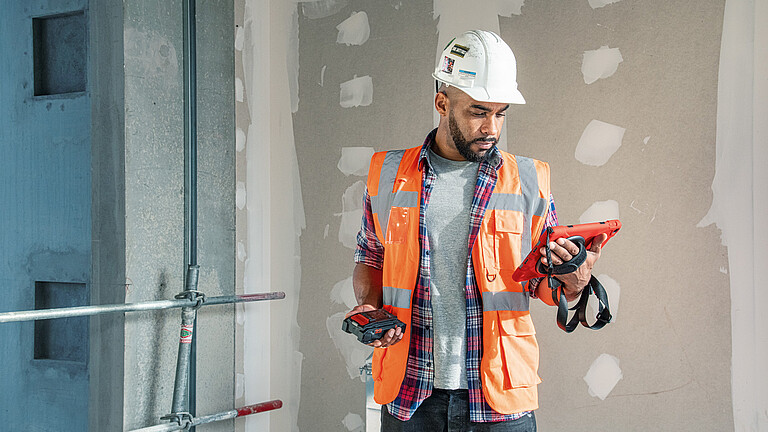 Cloud connectivity
Maximizes tool performance with the smart battery system that offers real-time analysis and optimized operations.
Focus on operator safety 
Hilti's Dust Removal System (DRS) and Active Torque Control (ATC) are now available with all the relevant tools. Active Vibration Reduction (AVR), another key health protection and convenience feature, has been expanded to many more tools within the Nuron portfolio. Furthermore, in the redesign of all 70 tools that will be available from the launch, ergonomics, weight and robustness have been optimized and made compatible with an approved tethering system to prevent tools from falling when working at heights. The new 3D ATC system on Hilti grinders switches off the tool and activates the disc brake when there is sudden, uncontrolled movement in any direction. The same risk-reducing function comes with the new SensTech system, which senses when the operator's hand is removed from the grinder and engages the electric disc brake.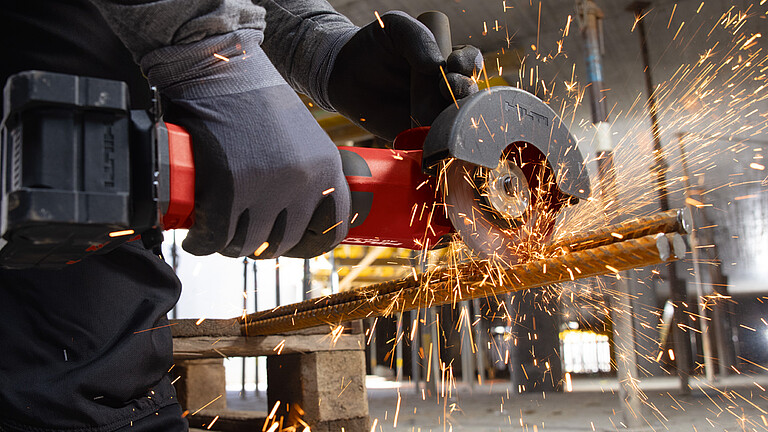 70 tools
that will be available from launch. Ergonomics, weight and robustness have been optimized.
A ROLLOUT TO MATCH THE LEVEL OF INNOVATION   
In the past, a global product rollout would have taken a significant amount of time to launch in all our market organizations around the world, but for the Nuron platform, we achieved this in record time. Nuron was first launched to customers in North America in January 2022. This was followed by major customer and media launch events in Germany, Great Britain, France, Spain, Belgium, Portugal, the Czech Republic and Italy.
The positive online feedback given by members of the trade media, social media influencers, and customers in every market had already resulted in more than half a billion impressions globally by the end of 2022.
We were able to achieve some stellar social media metrics in the form of post impressions, social media reach, influencer reach and engagement. Overall, the launch was a complete success not only in terms of visibility and engagement, but also in terms of operational excellence, quality and topline growth.
Nuron delivers value through a single compatible platform, unparalleled power and performance, sustainable battery utilization, and a focus on Health & Safety.
Nuron aims to deliver value across four key pillars. Nuron lets customers operate all their applications on one compatible cordless platform. It also offers unprecedented power and performance for a fully cordless jobsite while contributing to resource and CO2 savings through the optimal utilization of batteries. Nuron effectively uses IoT to offer proactive services and simplifies tool crib management along with an uncompromising focus on health and safety. These strong value propositions can help its users add significant value to their organizations.
An innovation like this can only be delivered by an organization that has a long-term vision and the grit to invest in solutions with the potential to transform the industry as a whole and make construction better. Nuron represents the single biggest development project in Hilti's history. For a company that has been around and innovating for more than 80 years, that's saying something.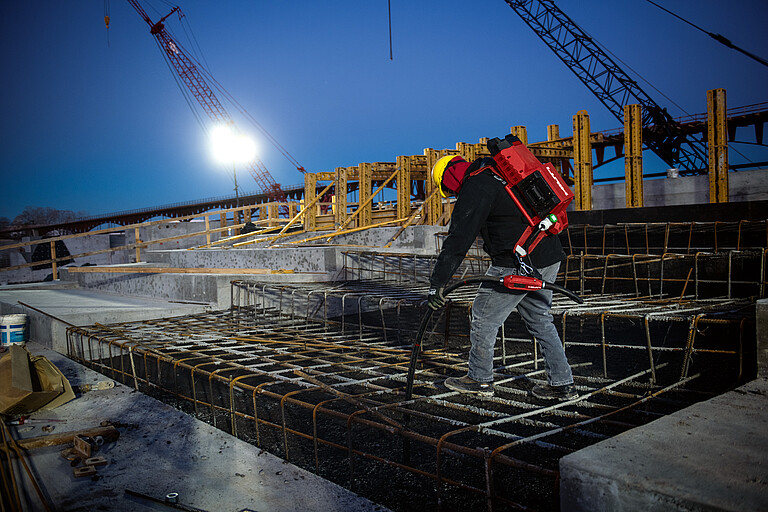 Official Website and Demo
Hilti 2022 Company Report