Growing Our Support for Timber Construction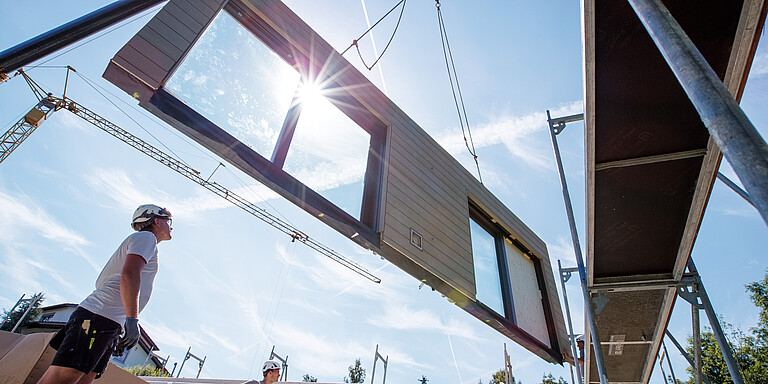 Thanks to the increasing awareness of climate change, timber construction is on the rise, and in some cases, the high rise. From modular construction to skyscrapers, Hilti is ready to support wood builders with digital and highly productive solutions and applications.
With more than 80 years of perspective, we've seen a few trends in construction come and go. Depending on your own view, you might say that commercial timber construction is just such a trend. While residential homes have been made of wood for generations in North America, most homes in Europe and parts of Asia and South America are made of concrete. On the other hand, timber buildings taller than four or five stories are more commonplace in Europe but not yet in the Western Hemisphere.
Restrictive building codes and regulations that have been in place for decades are changing. Whether it is the International Building Code – IBC – in North America, or the Landesbauordnung in Germany, codes and standards now direct architects and engineers how to build with timber and protect a building's inhabitants in the event of a fire. This includes the type of cross laminated timber (CLT) or mass timber needed to construct taller and taller structures.
Completed in 2022, Ascent Milwaukee in the USA is now the world's tallest timber-constructed skyscraper. It reaches 27 stories in the city center. At the bottom, a nine-story concrete parking deck and podium support the upper 18 floors, all constructed of mass timber panels, beams and columns. Other high-profile projects are lower rise, such as the new headquarters for Microsoft and retailer Walmart.
With the addition of the tall mass timber provisions to IBC 2021/2024, North American developers are looking for more ways to incorporate wood into their projects. The growing interest is a sign that mass timber will be more than just a passing trend.

Artie Reams, Strategic initiatives manager in US/Canada
DOES TIMBER PUT THE LOG IN ANALOG? NOT QUITE.
Modern timber construction has come a long way from hand tools, logs and splinters. As timber construction business developer Michaela Alizadeh says, wood's rough-cut reputation is more cutting edge.
"There is an incredible amount of precision needed to both cut and shape the components of a structure, as well as drill holes for thousands of anchor points," she says. Timber buildings require just as much, if not more support from advanced design software and BIM than other base materials, she adds.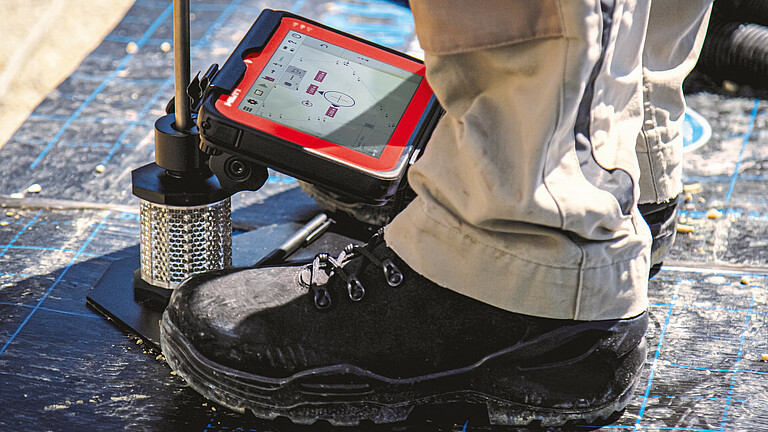 The placement of every single point can be plotted either at the factory or once the modular elements reach the construction site. Hilti's advanced layout solutions – such as the PLT or POS line of total stations – allow for pinpoint accuracy when plans are transferred from the digital to the physical realm. This streamlines the placement of Hilti's HCW anchor system into the jobsite. Prefabricated wall and roof sections meet each other, as well as the concrete foundation, with a simple "drop and click" hardware connection.
For the higher profile skyscrapers, it's a combination of the best in class RE 500 adhesive anchor and threaded rods that bring massive cross-laminated timber beams together.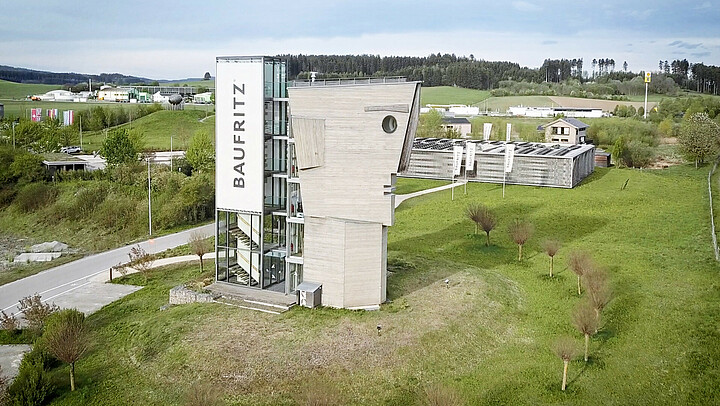 THE ROOTS OF OUR SUPPORT FOR TIMBER CONSTRUCTION
The new HoHo high-rise in Vienna, Austria, stands just three floors shy of the leading timber tower, but nonetheless, it is a tall signal that more wood skyscrapers and modular buildings are being planned for Europe.
"Being close to our customers helps us to stay connected and quickly understand their needs," says Axel Rohwedder, trade manager for timber construction in Central Europe. "The timber trade is already well established in our region. Customers see us as a reliable partner. We're developing the next generation of solutions for timber construction along with these customers, who are happy to see us broadening our offering."
The wait will not last long, says Tony Nogaredes, Segment Manager for power tools. "Customers rely on many of our existing tools and inserts for timber applications. We are expanding our tool and anchoring solutions to meet our customers' needs."
As timber construction continues to establish itself as a versatile and sustainable form of construction, Hilti will continue to innovate in the field of timber construction solutions, says Marco Poltera, Segment Manager for direct fastening. "Our history is in concrete and steel applications, but we're serious about making timber construction even better for our customers."