Integrity – The Basis for Everything We Do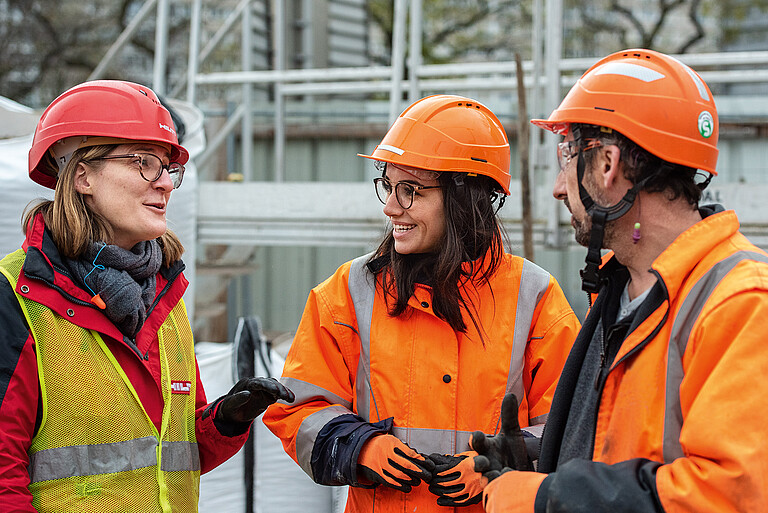 Integrity is one of Hilti's core values and the cornerstone of its ethical business conduct. For us, ethical business conduct is more than a legal requirement; it forms the basis for everything we do – at all times and at all our locations. It is essential for successful and trust-based collaboration within our teams as well as with our customers and partners.
True ethical behavior and strict compliance with legal regulations and guidelines are the foundation for all our business activities. We act responsibly, while being credible, reliable, and fully accountable at all times and at all our locations worldwide. Neglecting or failing to follow these fundamental rules when conducting our business is in clear contravention of our corporate culture. Basing all our business activities on this foundation is an essential prerequisite for building and maintaining trustworthy relationships – with the Martin Hilti Family Trust, our employees, customers, business partners and the public at large. Every Hilti employee – without exception – is asked to respect this responsibility and exercise it according to the internal regulations.
CODE OF CONDUCT FOR EMPLOYEES
We require all our employees and managers to act in accordance with the applicable legal framework and our internal company policies at all times. The Code of Conduct for employees defines the valid fundamentals of our daily actions. All employees are regularly trained on the essentials of compliance, with an emphasis on the risks of corruption, anti-competitive practices, conflicts of interest and discrimination.
Our Executive Board members and senior leaders act as role models every day and, in doing so, set the tone for the Compliance Team's work in bringing our Code of Conduct to life. We are all aware of the possible consequences of criminal behavior in the various countries we operate in. As a company we face the same risk, so we take action to resolve any non-compliance with the principles of this Code of Conduct.
The principles of this Code of Conduct are binding for the Board of Directors, the Executive Board and all employees of the Hilti Group – including temporary workers and interns – to the extent allowed under local laws. Our suppliers and business partners are required to adhere to business principles consistent with our own.

CODE OF CONDUCT FOR SUPPLIERS
For many years now, we have contractually required our suppliers to maintain fundamental requirements in the areas of human rights, labor standards, workplace safety and environmental protection, as well as regarding anti-corruption efforts, in our Code of Conduct for Suppliers. These standards remain applicable even if relevant national or international regulations apply lower standards. Our sustainable sourcing policy further addresses our sourcing requirements regarding supply chain integrity. We monitor our suppliers by means of various instruments, such as audits.
Integrity, one of our core values, defines ethical and responsible business behavior for us.

Mirko Haase, Chief Compliance Officer
We are committed to the ten principles of the UN Global Compact and to respecting internationally recognized human rights as set out in the Universal Declaration of Human Rights and the Declaration of the International Labor Organization (ILO) on fundamental principles and rights at work.
We hold ourselves and the industry we operate in to the highest standards of business ethics.