Driving Digitalization in Construction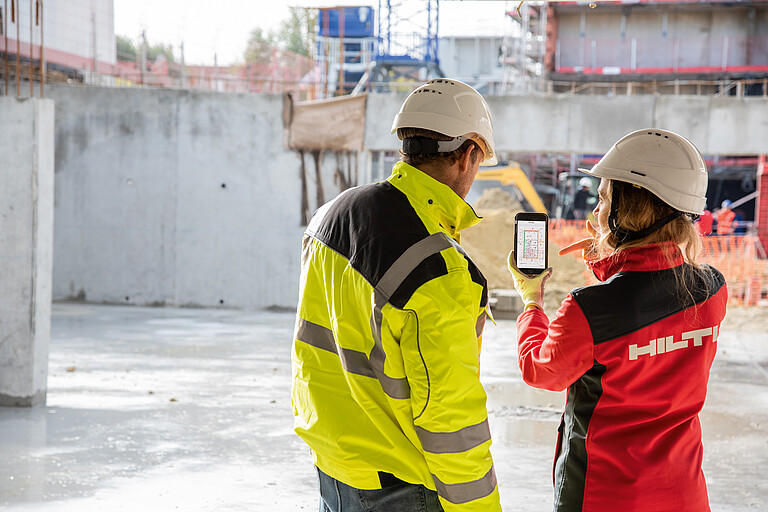 The bright future of the construction industry is key to the sustained growth of the global economy. In the next decade, the most successful contractors will be the ones embracing digitalization to improve business processes. Today, Hilti finds itself in an excellent position to help contractors capture this opportunity and spearhead this transformation.
THE BIG OPPORTUNITY FOR CONTRACTORS
Construction is a gigantic industry, employing more people than any other sector and playing a strong role in helping the global economy grow. At the same time, construction is under pressure to become more productive. For years, the industry has displayed significant potential for enhanced use of digitalization in almost all areas of activity.
To better understand this vast opportunity, Hilti recently conducted comprehensive research with contractors across countries, trades and size classes. In line with other studies, we identified a number of process-related pain points which, when solved, can have a significantly positive impact on contractors. On average, only 30 percent of a construction worker's time is direct "wrench time"; the remaining 70 percent is field coordination, which includes activities such as preparation, documentation, administration or simply idle waiting time. Hence, the key lever is to improve efficiency within this 70 percent. This is where digitalization comes in.
Top contractor pain points
Inefficient project management
Poor field-to-office communication
Field resources poorly utilized
Barriers to adopting software
Fragmentation and lack of integrated solutions
Lack of change management capabilities
With the help of software, contractors can access and share information much more efficiently. For instance, whenever there is a new version of a plan, it can be automatically distributed to everyone on the jobsite, making sure everyone is working with the same up-to-date information. This saves time and reduces the risk of costly reworking.
Software can also improve how contractors plan and manage their work. A project manager can easily prioritize and allocate open tasks to team members. Issues and progress can be documented in real time which dramatically speeds up decision-making and reduces the amount of time spent on reporting.
By digitalizing what were previously paper-based processes, such as time tracking, contractors can reduce time spent on administration and free up productive wrench time.
IoT-based solutions can help contractors to improve transparency in the field and ensure that tools, equipment and material are available when needed, thereby reducing costly waiting time and improving the utilization of field resources.
A growing number of contractors have realized that software solutions are the right way forward when it comes to improving business processes. In fact, our research shows that contractors plan to increase their spending on software and IT by a factor of 2-3 in the next decade. But the existing solutions are often not integrated, which adds complexity to the equation. And this is precisely where Hilti is set to disrupt the construction industry.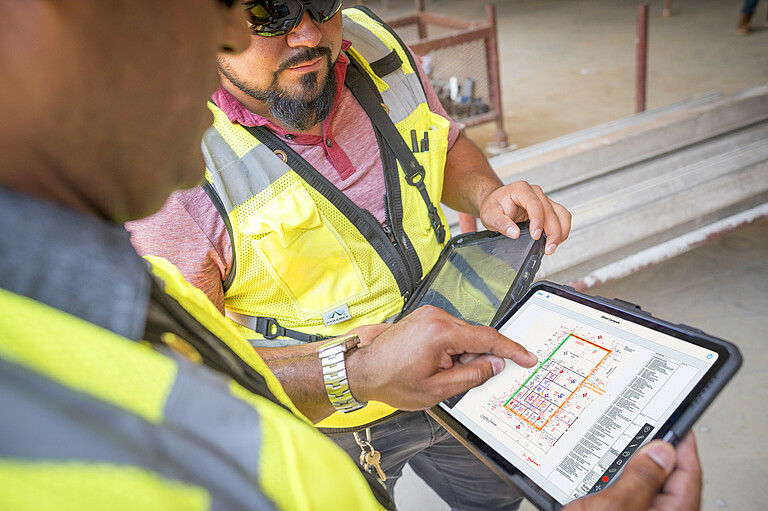 HOW WE MAKE CONSTRUCTION BETTER
Hilti's ambition is to be our customers' best digitalization partner. By helping them run business processes better, they will spend less time on field coordination and more on direct wrench time. This will result in a competitive advantage and improved profitability for our customers. We will realize this through a modular, integrated, and open software offering to manage field resources, streamline construction management processes and improve field-to-office communication.
Hilti Field Productivity Offering
Asset Management
Manage your equipment & material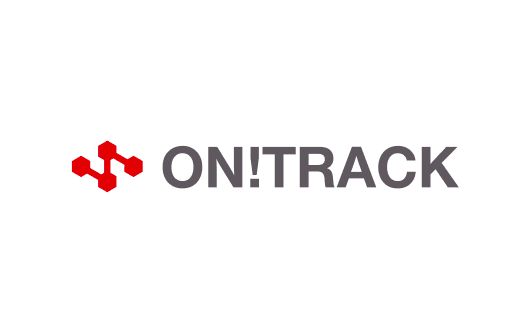 Workforce Management
Manage your people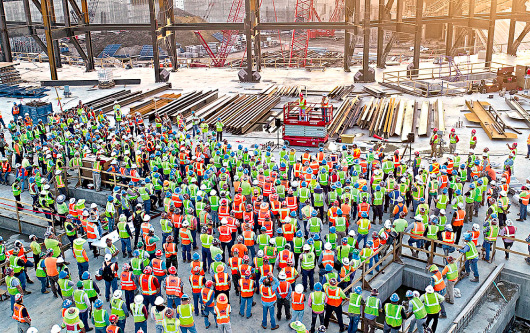 Project Management
Manage your projects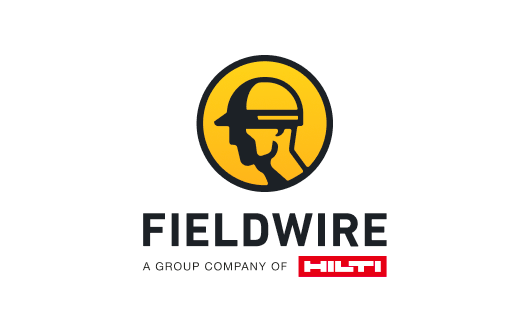 In addition, we will leverage our direct customer relationships and our local presence to provide a strong service offering to help customers on the transformative journey. Hilti's combination of comprehensive software and service offering is unique in the industry and is the key to delivering on our promise of being a leading digitalization partner for our customers.
A LOGICAL NEXT STEP
For Hilti, building a software business is a logical next step, elevating our existing position as a jobsite partner into a business partner. By helping contractors increase the productivity of their construction business processes, we can address the bigger profit and loss levers. We acknowledge that we are embarking on a bold mission, but with our unique customer access, deep understanding of construction, our trusted brand, and our long-term orientation, we are fully committed and well-positioned to create success stories for our customers.