What Will It Take To Build Your Projects Better?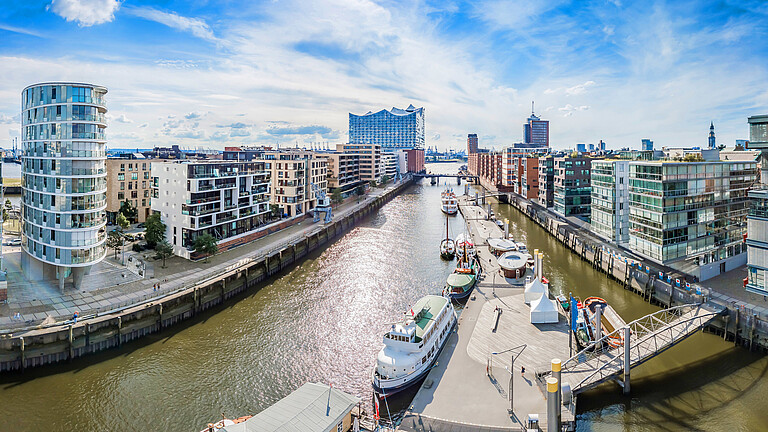 You are doing everything in your power to make your mega construction project more productive, safer and more sustainable by using Building Information Modeling (BIM). You sweat over collaboration, quality and delivery times from planning to execution. But the results you get don't match the effort you put in. What will it take to build your projects better?
Did you know that construction projects with integrated project delivery provide a much larger sustainable advantage compared to traditional project execution? This benefit extends from design to execution, across all workflows, and brings in stakeholders managing the project early, from the design phase to the operations.
Take the Überseequartier in Hamburg's Hafencity, for example. Close to the busy port of Hamburg, the Überseequartier is the largest urban development project in Europe. By 2024, this ultramodern district will expand Hamburg's city center to the Elbe River. Upon its completion, the Überseequartier will revitalize the district, making it a destination where world heritage meets the urban design of the future.
This massive project will have fourteen individual buildings with a unique façade which will form the new pulsating center of Hafencity. It includes residential buildings with 650 apartments, shopping malls, hotels, a cruise ship terminal and office space that provides workers with the workspace of tomorrow. It will also house an underground parking facility with 2500 spaces for cars, 3000 spaces for bicycles, 300 e-charging stations, and bus and taxi terminals as part of the future mobility concept.
Cosmopolitan, open and urban – the Hamburg-Überseequartier.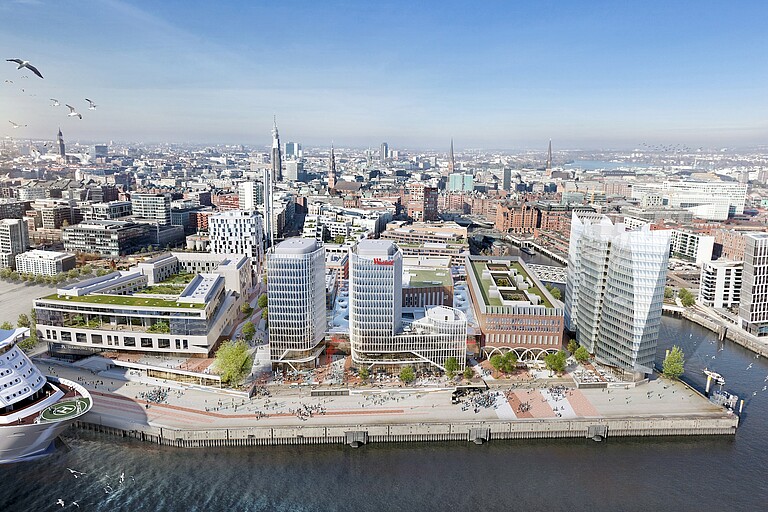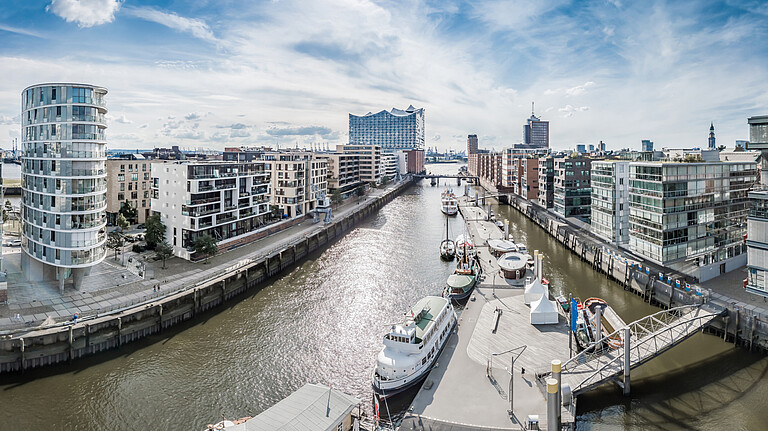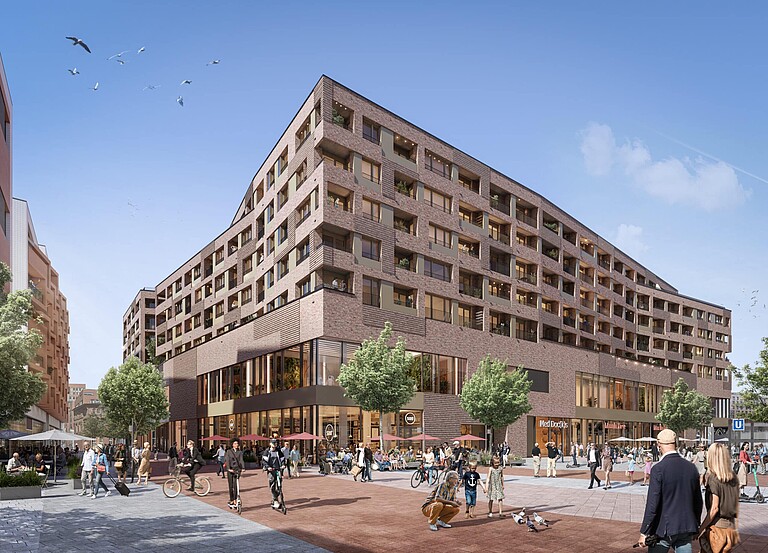 Offices
48,000 m²
approx. 4000 workstations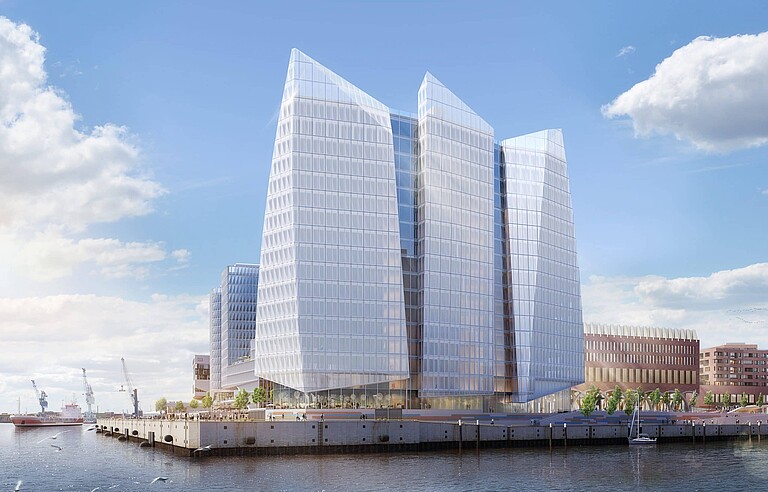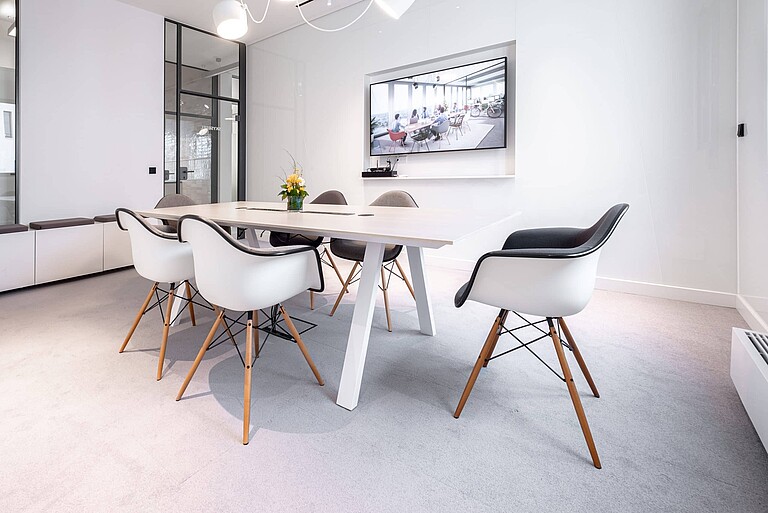 Shopping
80,500 m²
200 shops
over 3 floors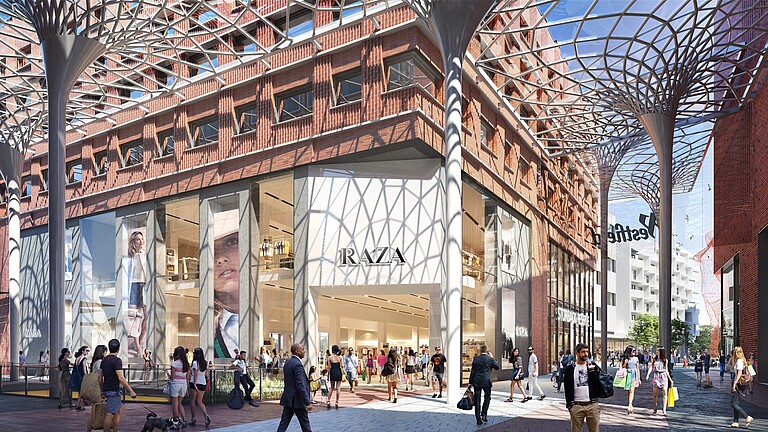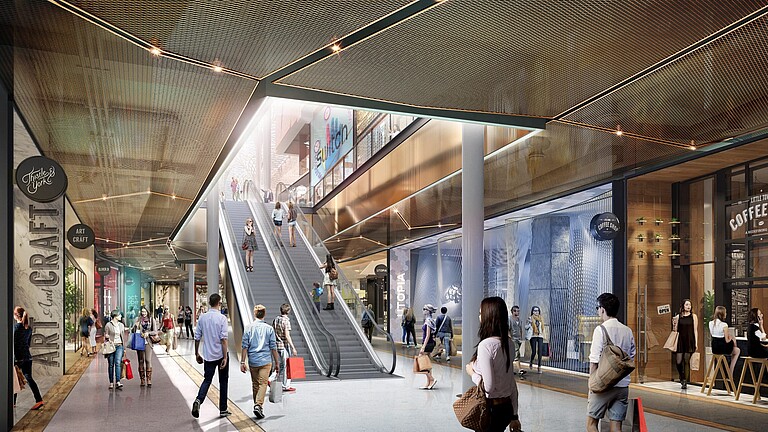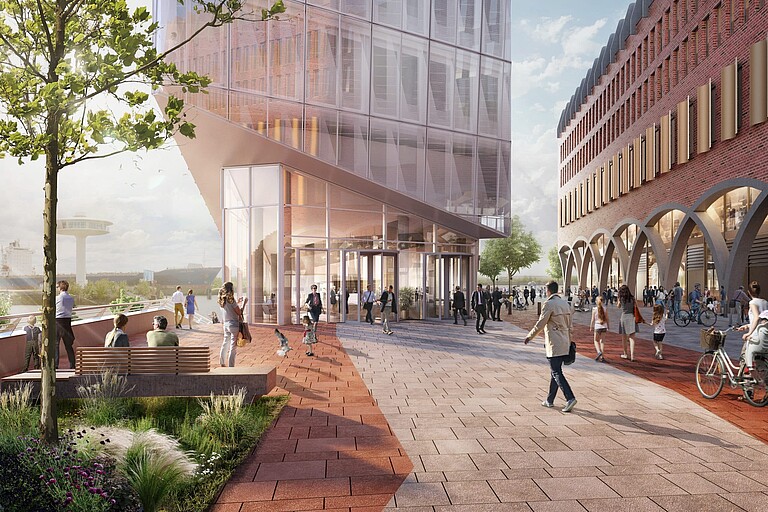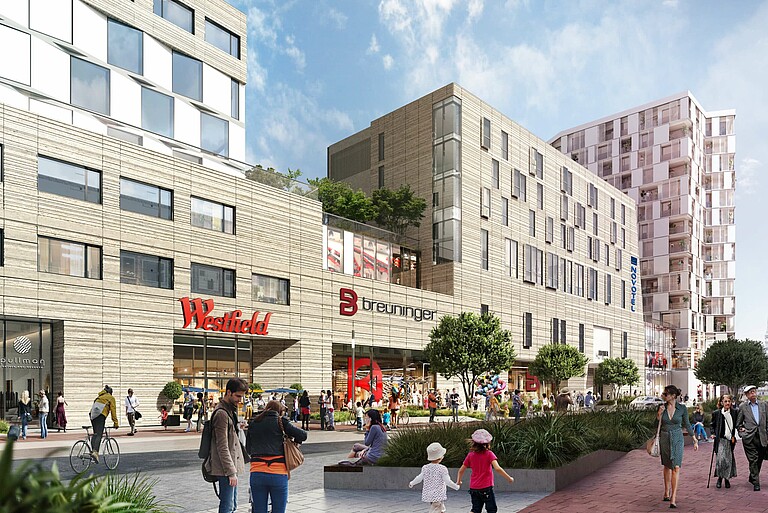 Cruise Center
350,000 cruise terminal visitors in 2025 (expected)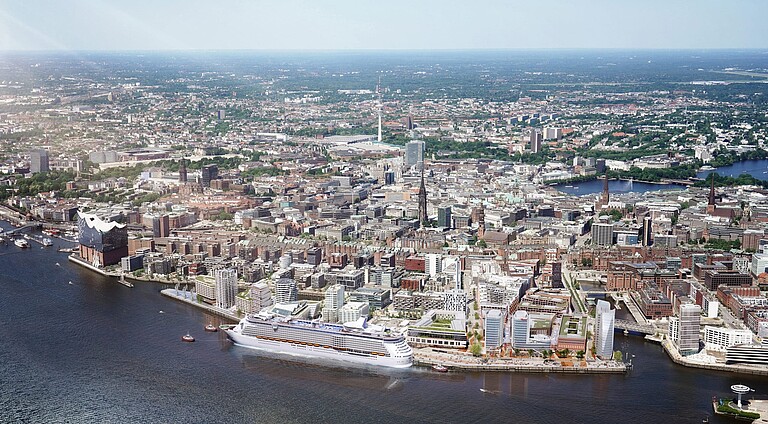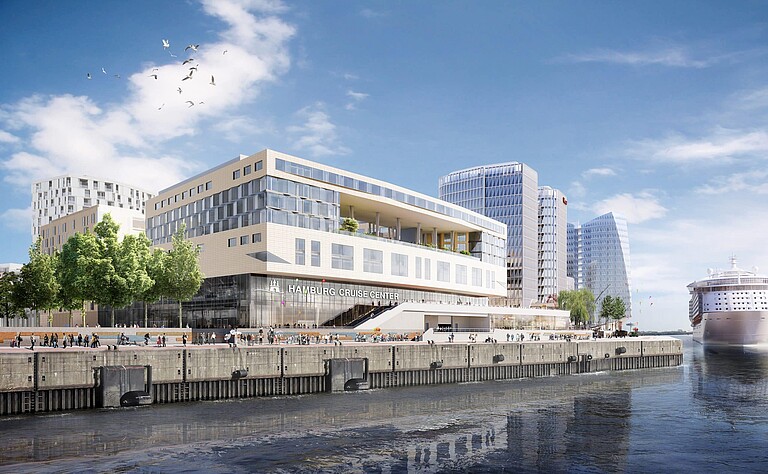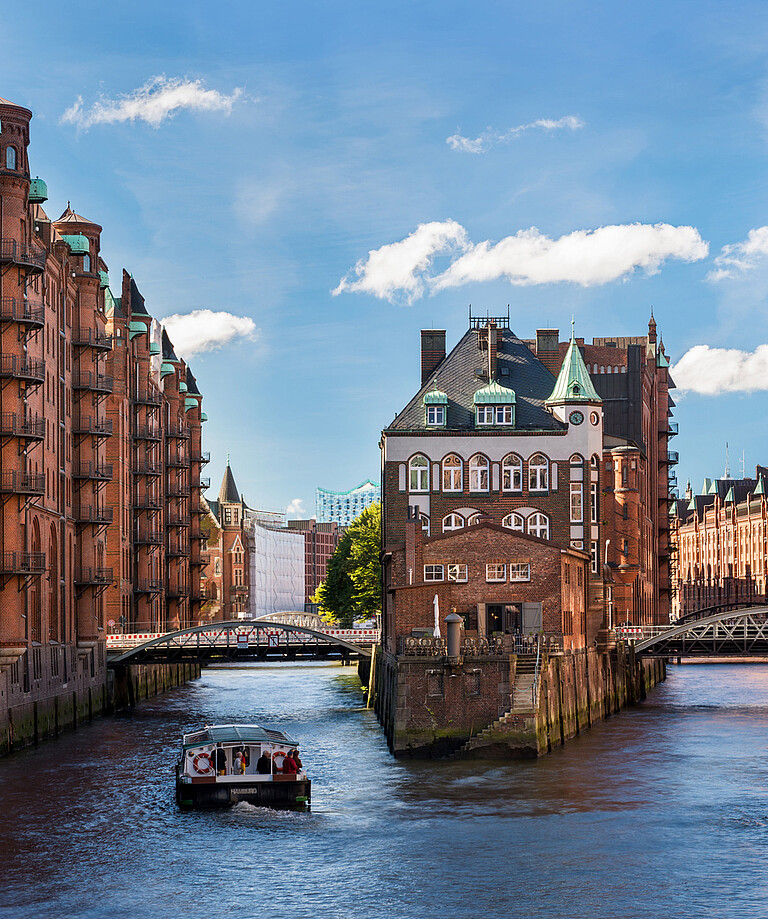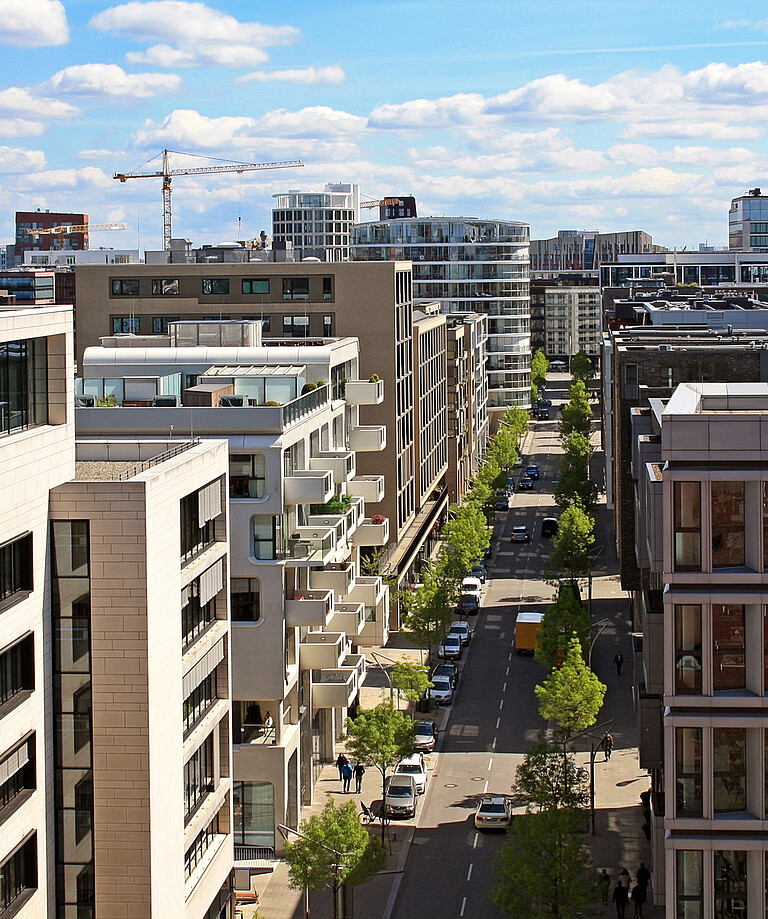 "The biggest challenge while attempting to build such a megacity is working with massive teams and, in this case, 13 to 14 different groups of architects and MEP designers who are responsible for different trades and standards. So it's hard to imagine a project of this complexity without BIM, which makes it the largest BIM building construction project in Europe," said Markus Schmitz, BIM Project Manager at Hilti.
"I would say that the use of BIM definitely helps in reducing complexity, as solutions to problems have to be worked out much earlier. The overall model consists of 14 individual models. All in all, BIM makes the work on the project better for me, since it shifts a considerable part of the work from the construction site to the preparation stage," said Thomas Kleist, Senior Construction Manager of Unibail Rodamco Westfield mfi Development GmbH. It would have been a tough job to execute this project without the support of Hilti's end-to-end BIM services.
To minimize the challenges in this supersized construction project while managing a multiphase project with various partners, Markus Schmitz, BIM Project Manager at Hilti, has been involved with 16 design teams since the start of the project in 2019.
"I have a simple mission, and that is to help my customers plan and execute projects faster and safer," says Markus Schmitz. "No matter the number of stakeholders we need to collaborate with, how many workflows need to be examined or how many designs we have to provide during the preliminary stage, it's all about making the execution better."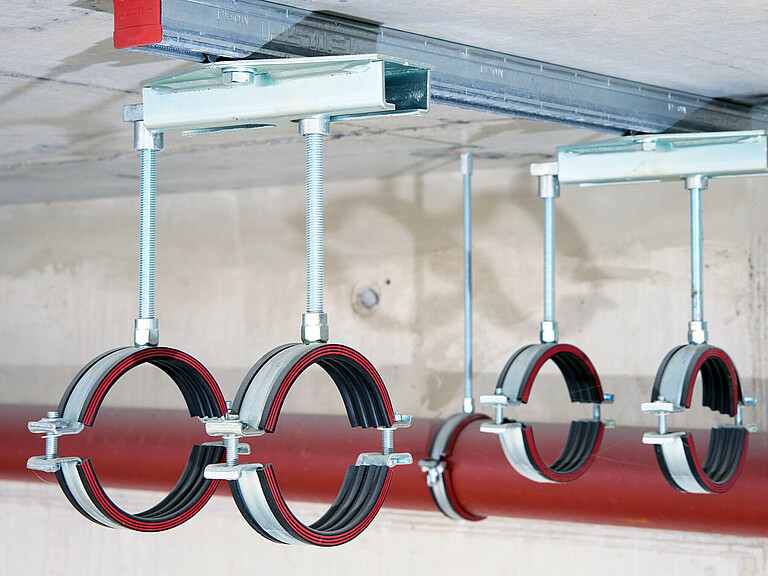 Markus and his team are closely collaborating with various engineering teams and providing end-to-end services, from design to operation, through BIM. This includes fastening design and modeling for comprehensive building services, engineering services, and suggesting technology-driven solutions, such as BIM-powered robotics, for mechanical, electrical and plumbing (MEP) installations. It also comprises material planning and ensuring material availability through close collaboration during the design phase.
Here, Markus highlights a prime example that shows how close collaboration during the planning phase helped increase productivity and safety through an automated and real-time-based evaluation of fastening systems.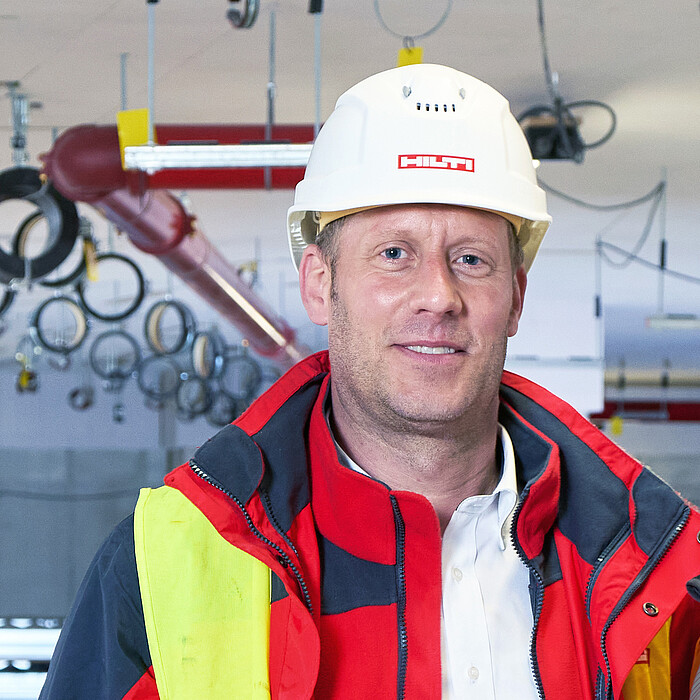 I have a simple mission, and that is to help my customers plan and execute projects faster and safer.

Markus Schmitz, BIM Project Manager at Hilti
After the Jaibot finished its work, the pre-assembled Hilti products were installed.
During the execution phase of MEP installation, perhaps the most prominent question is: how to minimize human errors?
Markus also included his extensive experience and his mission to help customers deal with such challenges and build their projects better and faster.
Overhead drilling for MEP is one of the most strenuous and exhausting tasks and is particularly prone to human error. Here, Jaibot, a BIM-enabled robotic solution, will help to execute it.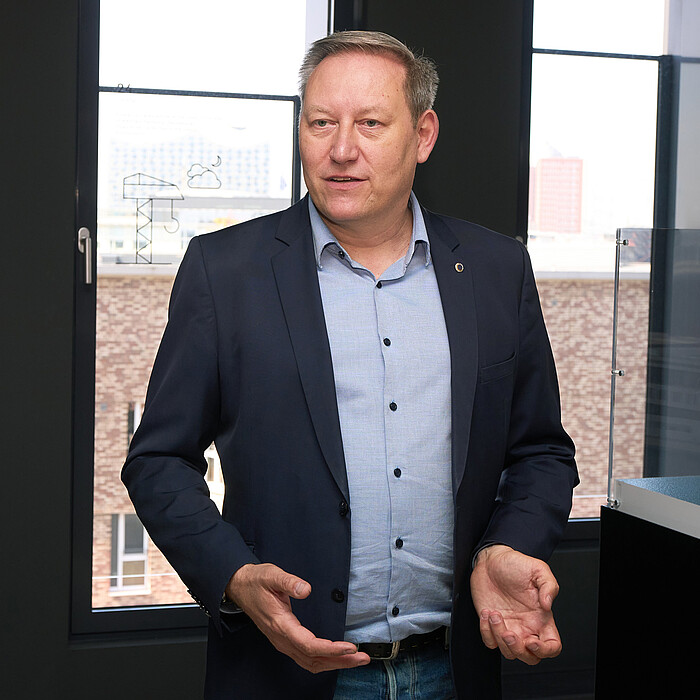 Hilti understands that for this megaproject the coordination of various stakeholders is anything but easy. That is why the Hilti team is also part of our international specialist engineering team for this project. They understand every requirement and propose optimized solutions through Integrated Design Services based on the BIM methodology, in coordination with various trades, such as mechanical, plumbing, structural and even electrical services.

Thomas Kleist, Senior Construction Manager of Unibail Rodamco Westfield mfi Development GmbH
"A total of seven MEP planners are working on the site, which makes coordination difficult and complex. With the coordinated detailed design as the basis for use of the Jaibot, the installation of the MEP support system is more structured than if each involved company drills by itself. In addition, of course, we have a responsibility to the onsite workers – overhead drilling is exhausting and generates a lot of dust. The Jaibot is ideal for these situations; it can drill the holes autonomously, on the basis of digital planning, and also operates at night," said Thomas Kleist.
Material planning, and availability at the right time, is another pitfall in such large-scale projects. With the help of Hilti's BIM services, the solution to problems can be provided during the design phase.

Markus Schmitz, BIM Project Manager of Hilti