UKRAINE
Helping Ukraine With Fleet Tool Donations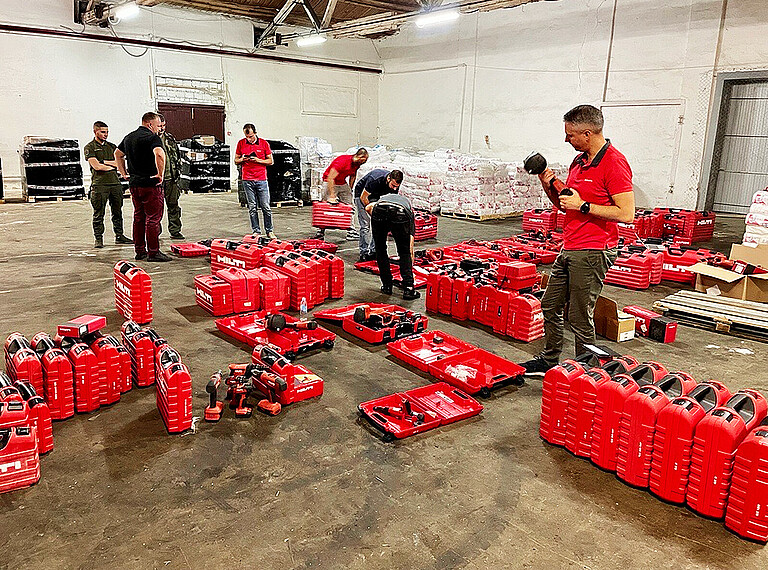 The Russian invasion of Ukraine has resulted in the destruction and suffering of communities across the country. As a result, our market organization in the Czech Republic acted swiftly to redirect tool donations of end-of-contract fleet management tools to Dobrodat, a voluntary non-profit organization created to rebuild destroyed objects in Ukraine.
Early in the conflict, our market organizations in the Czech Republic and Ukraine came together and began collecting food and clothes and building shelters for refugees who were now streaming across the borders.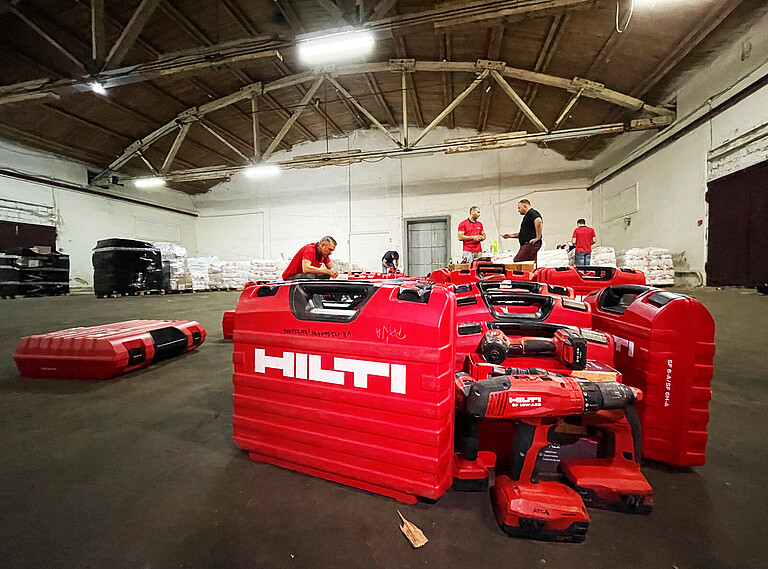 Once the dust had settled in some of the destroyed communities, the decision was made to redirect tools collected from terminated fleet management contracts, originally intended to go towards our Tools for School initiative, to help rebuild Ukraine. In August, a team of 48 colleagues gathered and delivered the first five pallets of tools. Together with the non-profit organization Dobrobat, Hilti Ukraine will distribute the tools to construction crews and companies working on rebuilding destroyed civilian buildings, schools, kindergartens and other structures.
48Team members

who participated
I am pleased and proud that the Hilti Group is supporting people in Ukraine with numerous activities in these difficult times. The tool donation from Hilti CZ is just one of those.

Jan Radil, General Manager Hilti Czech Republic, Head of the EE-EU Subregion